Christmas Scentsy
Christmas With Scentsy Is Magical! View the 2021 Scentsy Christmas range this season. Whether you are looking to buy a Scentsy gift or looking for a Christmas candle warmer or festive fragrance there is something for everyone within our Scentsy shop. Generally the Scentsy Collection themed candle warmers are only available during the later months of each year from October and some of the Christmas candle warmers do not return the following year. If you want to make sure you get your favourite Scentsy warmer for the festive season grab them while you can!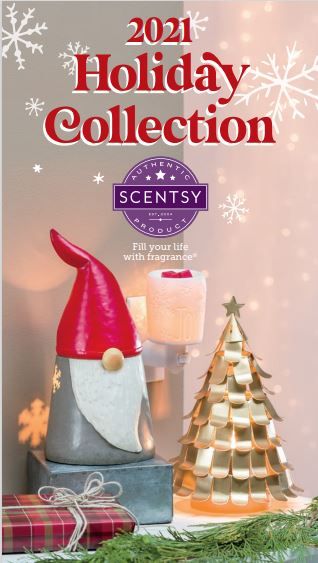 As well as the candle warmers, if there is a Christmas or winter fragrance you love, grab them while you can and stock up before they are gone. If you are looking to give a great Christmas gift, find the Christmas Scentsy gift that will best fit the recipient and surprise them with the gift of Scentsy, you can combine our themed Christmas Scentsy warmers with any usual Scentsy warmers to use all year round to match their decor by using our bundle and save offers.
Shop online and have Scentsy products sent direct to your door.
If you are purchasing more than one product please ensure you use our bundle and save option under the Specials tab in my Scentsy shop which allows you to add products to your basket providing you with discounts to save on usual prices. Perfect for those buying gifts for the whole family! If you wish to buy packs of Scentsy bars, you can also get great savings using our bundle and save option. You can buy a 6 pack of Scentsy bars for the price of 5 allowing you to get one free!

Scentsy make great gifts for Christmas we have gifts for him, gifts for her, scented childrens gifts, gifts for babies, scented body gifts, a range of amazing fragrances to suit anyone as well as amazing natural oils and essential oils. If thats not enough, we now have a fab exclusive world class ultrasonic cold mist technology oil diffusers! The entire range of Scentsy products are available to purchase from my Scentsy shop.
Have you viewed the amazing range of new Scentsy world class ultrasonic oil diffusers? Our Diffusers are a must have product for any home and make great unique gifts.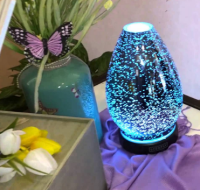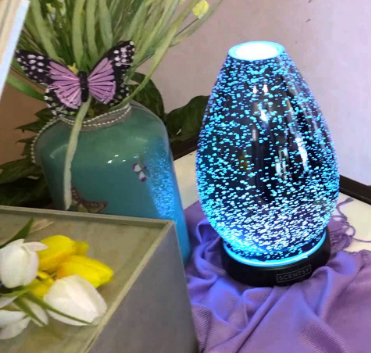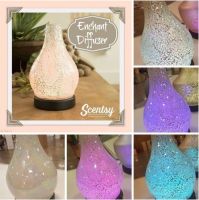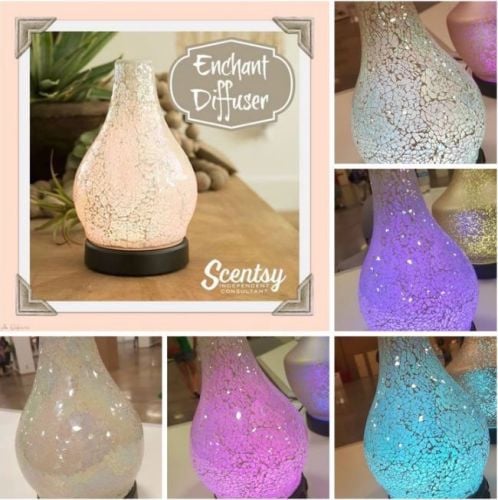 Our unique Scentsy diffusers are a must have gift this Christmas. We offer a huge range of designs for that someone special in our life, perfect for those who love light, glitz, glamour and fragrance. Our Scentsy diffusers are designed like no other with 16 LED lighting settings, mist settings and are designed to last. These are the ulimate gift for the aromatheropy lovers.
Our Stargaze limited edition diffuser, has been one of our most popular designs offering your stunning lighting effects to fit in with your Christmas lighting and your usual decor all year round.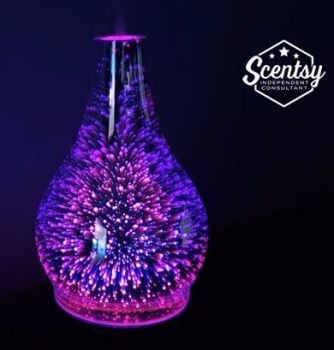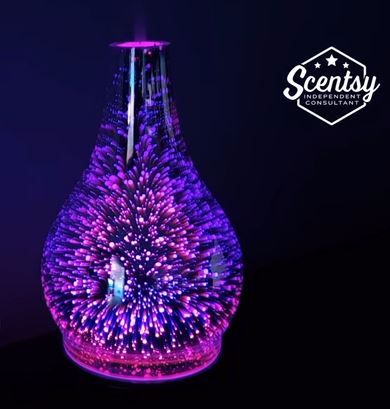 Your home is a gift share Christmas magic with any amazing Scentsy diffuser range. These Scentsy diffusers are made to last, therefore you can get your new stunning christmas diffuser shade out year in year out! These gorgeous diffusers make great gifts, but as well as for christmas they can be used all year round. You can rotate through all of the 16 LED lighting settings of set your diffuser colour to match any Christmas decor theme.
If you are looking for a Christmas themed Scentsy Warmer to fit in with your Christmas decor this could be the one for you. This Christmas scentsy warmer is so popular and keeps returning each season, however, if you love him be sure to grab him while you can in case he doesnt return next year.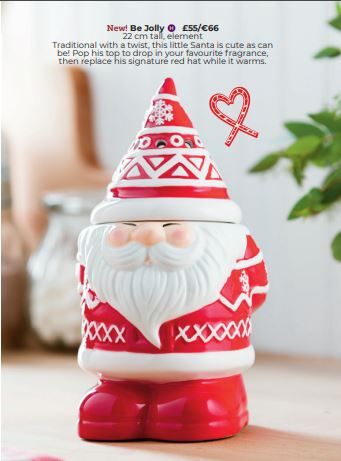 Our New mini warmer Christmas range is ideal for a touch of fragrance and light. Our mini Scentsy Warmers plug directly into the wall and are perfect for small spaces.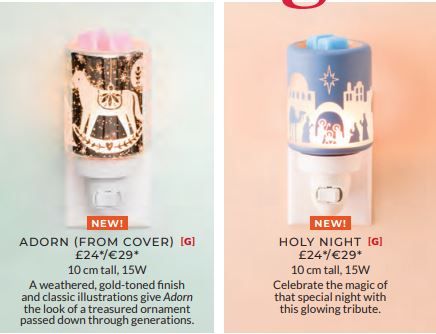 This gorgeous Scentsy mini warmer is stunning and expected to be a top seller this season with a stunning design you are sure to love to fit in with traditional christmas colours. Choose from a plug in to the wall design or a mini table top base design or have the matching pair to complete your christmas scene.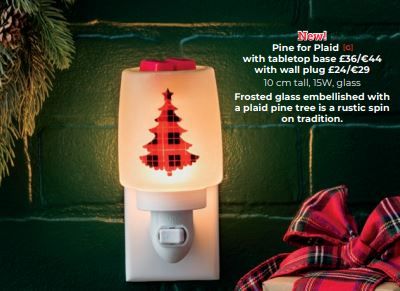 Pair one of our stunning Scentsy Diffusers with our Christmas themed oil pack to make the perfect Christmas set up for those cold wintery nights.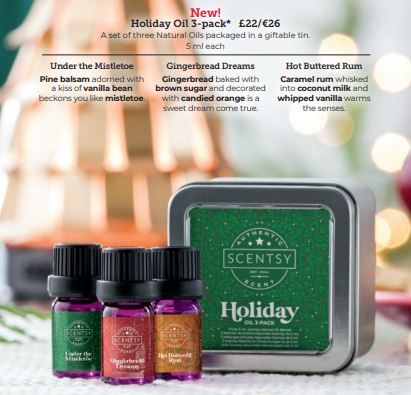 Imagine indulging in total luxury on Christmas eve. Well that's how you will feel using products from our body range. Our Scentsy bath balls are perfect as stocking fillers or to simply treat yourself. The long lasting fragrance in our bath balls are amazing and they make your skin feel so soft with added luxury moisturisers. Our Christmas themed bath ball is in our Very Merry Cranberry fragrance loved by many! More bath balls and fragrances are available to purchase in my Scentsy shop. Scentsy body products are too good to miss! We now offer a range of bath and body products in both favourite and festive fragrances to make great gifts.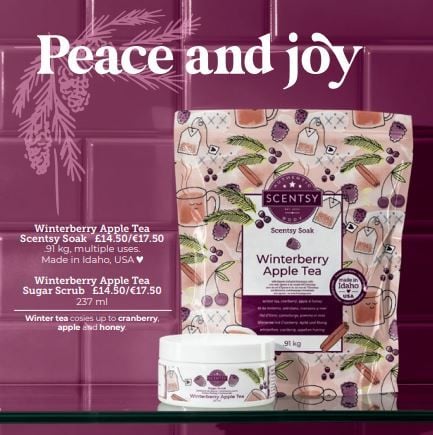 We certainly wouldn't forget about the children when it comes to our Christmas themed Scentsy products. There is something for everyone. Treat the kids to a cute scented buddy clip in their stocking to clip onto their school bag or a collectable Scentsy buddy with scent pack to cherish for life. There are more Scentsy buddies and Scentsy buddy clips available in My Scentsy Shop along with our newest range of Disney products in our Disney collection brought to you by Scentsy. Did someone mention Disney? Yes! We did! Scentsy now offer an amazing range of Disney & licensed scented gifts for children. These great licensed gifts are available throughout the year, however to offer you a little bit more excitment to the Christmas period, we have now introduced Christmas themed products.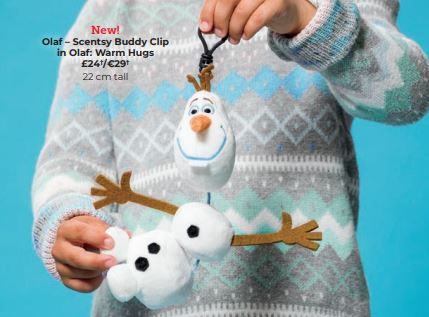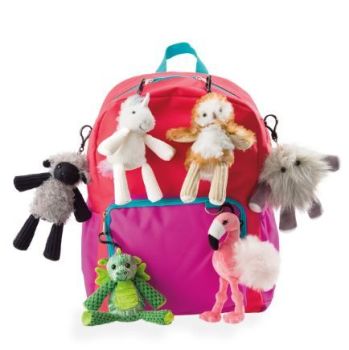 If you want to go all out this Christmas and make everything and everything Christmas themed.. why not wash everything in our wonderful laundry products ready for the big man arriving Christmas eve. There is nothing better than the scent of Scentsy all around your home to give you an uplifting feeling.
All of our Scentsy christmas collection products are available to purchase from October. Visit My Scentsy Shop to see what Christmas themed or other scented products are available to buy as gifts.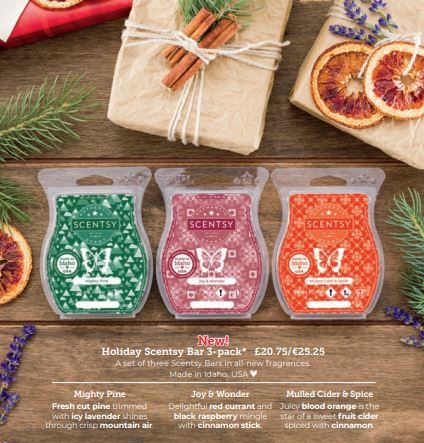 As winter and Christmas approaches I often get asked for cinnamon products, whether its a scents wax bar fragrance to warm in your candle warmer or a scentsy oil fragrance to diffuse throughout your home using one of our amazing world class oil diffusers, we have a cinnamon fragrance perfect to scent your home. Type in cinnamon in the search bar of My Scentsy shop to bring up all cinnamon products.