Join me on Facebook - Scentsy Wick Free Scented Candles
Join My Scentsy Independent Consultant Facebook Page on Facebook
I would like to offer you the opportunity to like and join my Scentsy Facebook page where you'll find information on our fantastic products and news about my Scentsy business.

We're obsessed with fragrance and how it makes life better. Share the Scentsy love with inspiring fragrances for your family, your home, your life. Scentsy began with a simple idea - a safe, wickless alternative to scented candles - and quickly grew into one of the most successful direct selling companies in the industry.
We offer a wide variety of home and personal fragrance products
• Stylish Warmers + scented wax
• Essential oil diffusers + all-natural oils
• Scented cleaning + laundry products
• Bath + skincare products for the whole family
All of our scented Scentsy products are available to purchase online, via Facebook or through a variety of different party types where you have the chance to earn yourself free Scentsy product credit and half priced items to spend on anything in the current brochure. We also offer our fab work from home opportunity to anyone interested in sharing and offering Scentsy products in their spare time. The opportunities working with Scentsy are endless. You can choose to work on a casual basis, work part time or take your Scentsy career to the next level by working full time from home.
Scentsy began with decorative warmers and scented wax to bring safe home fragrance to the world. We've since expanded our products to fill your whole life with Scentsy fragrance, including diffusers and essential oils, personal care products and scented cleaning and laundry products to enhance your daily chores.
Scentsy Fragrances are also available on the go! No matter where life takes you, you can take your Scentsy along with our Scent Paks or car bars.
By liking and joining my Scentsy Facebook page you have the chance to be one of the first to find out about new product information, offers, sales, promotions, news and much more. You can keep up to date with current products, new product launches, new brochure launches, join offers and anything new. Whether you are a current Scentsy customer that already loves the products or a new customer looking for product recommendations, my Scentsy Facebook page is a perfect way to stay up to date with everything Scentsy.
Are you on Facebook? Would you love to keep up to date with all scentsy products? You can keep up to date with whats new by liking my scentsy facebook page. Find out whats new, what new fragrances are being released, what new products are being released. Keep up to date with new scentsy brochures and more...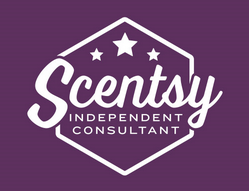 ---
New products have been announced on my Scentsy wick free facebook page, New brochures, videos showcasing new scentsy diffusers and other products. Information on how scentsy can benefit you to work from home and more.
Like my scentsy facebook page to find out more and keep up to date.