Scentsy Specials Sale up to 70% off!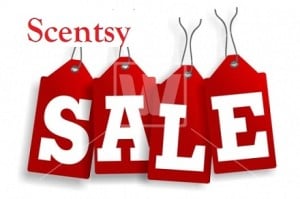 Shop our Scentsy Specials Sale with huge savings up to 70% off you can find clearance deals you will love while final supplies last.
Scentsy Specials Sale, Choose from Clearance Scentsy items with up 70% off on selected Scentsy sale products. Our Scentsy sale is available all year round
Our Scentsy sale is available all year round. Certain Scentsy products and fragrances are placed into the clearance sale as they leave the past brochure when we moved onto a new season.
We have some great savings offering you the chance to grab some great sale items before they leave for good. This is a great opportunity for you to get your hands on the same great quality Scentsy products brand new but at really affordable prices, thes reduced priced products make great gifts. Our Scentsy sale items are typically Scentsy Warmers and products that have previously been in the brochure and Scentsy have decided to discontinue them to make way for the new brochure items arriving for the new season. These clearance sale Scentsy products all are brand new and in their original packaging which makes them a great bargain buy! You have the chance to purchase brand new Scentsy products for less than the retail price simply by browsing the clearance Section of My Scentsy Shop to see what great products and fragrances available in the sale.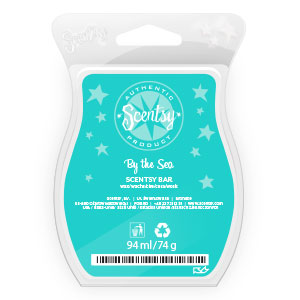 You wont want to miss out on your pick of some great sale products especially at such a great sale prices. Here is an example of the huge special discounts we currently have on offer in our Scentsy sale. You can purchase our Scentsy Reach Diffuser shade for only £18.30 reduced from £61 while limited supplies of this product last. This amazing special sale price offers you a total of 70 percent savings! This price is correct at the time of printing 12th August 2020. These reach Scentsy Diffuser shades are perfect for anyone who currently owns a Scentsy Diffuser and would love a change of shade at such a great price, 70 % off is amazing value, but hurry these are only in the Scentsy Sale at this price while these final supplies last. If you wish to buy a bargain Scentsy Diffuser shade pop over to my Scentsy shop now to purchase yours. This is an amazing bargain! Get your hands on this highly Diffuser shade at this great highly discounted special offer price in our sale.
Another great Scentsy Diffuser shade offering you 70% off the actual retail price is our Avid Scentsy Diffuser shade. The Avid Diffuser shade is also down from £61 to an amazing £18.30 in our sale. This is another amazing bargain! You purchase this highly discounted special offer diffuser shade at this price in our sale. If you love our Scentsy Diffusers we also have a good range of Scentsy natural and essetials oils at sale prices for you to choose from.
It's time to grab amazing Scentsy products at great prices in our Scentsy sale while they are available. I must stress our Clearance Scentsy products in our sale are only available while supplies last, if you see a particular Scentsy product or fragrance you love in our sale please purchase yours while it is available. Scentsy sale products tend to sell out really quickly. If you are lucky enough you may be able to purchase yourself an amazing bargain within our sale!
If you love our Scentsy wax bars you can find great bargains within our sale. Some Scentsy fragrances are reduced from £7.25 down to £4.35 providing you with a 40% saving on each Scentsy bar. There are also 30% off certain Scentsy bars in the sale from £7.25 down to £5.07. All sale items and fragrance are limited, but you can mix and match fragrances to create your own bundle of sale Scentsy bars from 30% to 40% off. Our Scentsy sale offers a great variety of products from all categories for your to choose from. We offer a great selction of childrens and babies Scentsy products within our sale and licensed Scentsy products too. These special offers make great gifts at amazing sale prices. Scentsy sidekicks are perfect for babies, Scentsy sidekicks offer everlasting friendship and tons of fun little ones crave, like teething rings, crinkly legs and snuggly texture. Our Winnie the Pooh Side kick is only half price at the moment in the sale, reduced from £29 to £14.50 and scented in our popular Hundred Acre Wood Fragrance. We also have Pigglet as a special price int he sale too reduced from £29 down to £23.20 in the same great fragrance.
Ive questioned why all products in the sale are set at different prices and was advised our Scentsy sale discounts tend to be priced accordingly due to stock levels. If something is really cheap the chances are there is very little stock left to purchase. These great sale items don't stick around long so shop our Sale products while you can to get the best bargains. While certain discontinued Scentsy wax bars are sold at clearance price ready for new fragrances arriving, you may be lucky enough to be able to buy a sale Scentsy warmer at a special price. Our Ring Me up Warmer is reduced from £48 down to £33.60. More may be added at a later date so please check back to my Scentsy sale on a regular basis to find out what other great products have been added to the sale.
From time to time we offer Scentsy Buddies which are discontinued so we sell them off at sale prices, however these go really quick! If there is a Scentsy buddy available in the sale at the time you look you are very lucky! You can grab one if it shows as available in the sale. A couple of Scentsy buddies which were added this month sold out really quickly. Our buddies are now limited addition and don't stay around very long. If our Scentsy buddies dont sell out straight away and there is still stock available they tend to be put into a vault for a special limited time offer and released at a later date.
If you are lucky enough to catch a Scentsy Buddy in the sale at a discounted price that you love, i suggest you grab that product in the sale price while it is available. If there are no buddies in the sale, which is not very often, you can purchase a Scentsy buddy from my Scentsy shop under the childrens section. We usually have a great range available at the correct retail price.
Accessories and other scented Scentsy products are also available in the closeout section in my Scentsy specials sale, we offer Scentsy warmer wrpas for the etched core warmers and warmer stands in the sale to place your favourite warmer on to finish off your Scentsy display. We usually offer a good range of scent paks, car bars and body products in the sale at different times. Anything added to the sale is priced to sell.
To view the full range of discounted products click to view my Scentsy store online and look out for the clearance section under the specials tab.
(Remember to choose your country to see the correct currency before placing your products into your basket to purchase)

Now you know about our great Scentsy Specials sale we have all year round, here are some tips on how to buy your current Scentsy products and scents at cheaper prices than the actual retail price. When you buy Scentsy Bars, you can get free Scentsy Bars. If you buy 5 Scentsy Bars you can get one Scentsy Bar free each time you buy as a special Scentsy bundle from the specials section of my website. When you shop online search for specials, then bundle and save before choosing your selection to get your free bar. Dont miss out of a free Scentsy bar by using bundle and save.
Get free Scentsy bars by using this one simple tip. Use our bundle and save 6 pack options before adding your Scentsy bars into your basket. Fill your space with amazing Scentsy bar fragrances for less!
Time after time customers purchase our Scentsy bars at full price when they could be saving and receiving extra Scentsy bars free. Each time you buy 5 bars you can choose one bar free at no further cost simply by using our 6 Scentsy bar pack option. Feel free to use this simple cost effective online shopping technique each time you shop with us. We want you to get more for your money when you buy Scentsy from us. Don't miss out by adding bars to your basket without choosing the bundle and save option first. (Bundle & save)

Our savings don't stop there, we have other great deals and savings by purchasing using our combine and save options, select Scentsy candle warmers & Scentsy bar bundles rather than single priced products to gain great savings. Scentsy car bar bundles, Scentsy scent pak bundles and Scentsy laundry bundles also allows you to save and get more for your money.
*Look for the Specials tab in my online shop then go to combine and save or bundle and save to view all bundle offers.