Commission is the compensation you earn for your personal sales of Scentsys commissionable products.
Scentsy commissions are paid around the 11th of the month each month to consultants. Commissions are automatically calculated for you by Scentsy and posted on your workstation.
Theres a commissions history tab within your free workstation to show the breakdown of your commission once commissions have been calculated and processed. Scentsy provided a stress free and hassle free way to get paid commssions and earn an extra income monthly.
You have no worry of working out how much you will get paid.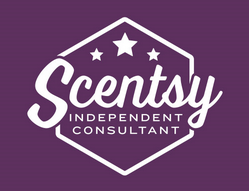 How does Scentsy calculate commission?
Scentsy Consultants earn 20% on the first 1,000 points in Personal Retail Volume (PRV) and 25% on PRV after that, plus up to a 9% bonus on Personal Wholesale Volume (PWV) based on rank, and a 5% sales award when sales exceed 2,000 points in PRV in any given month. In addition to the commission you earn on your sales, you can earn multiple bonuses based on your teams performance outlined on the Scentsy's Compensation Plan (left)
PRV stands for Personal Retail Volume, and it is the global point value of commissionable products you sell and how Consultants are paid commissions. All products are assigned a PRV point value, which is then converted to local currency using a peg rate specific to each country. The example of the Scentsy PRV and peg rate for each country is outlined,(example right)
As a Scentsy consultant you never have to worry about the PRV amount for each product, once you place orders your workstation automatically calculates everything for you with a simple and easy ordering process.
In basic terms Scentsy consultants get paid from PRV rather than a currency amount to enable product commissions to be distributed fairly throughout the world when using different currencies.