View the current Scentsy Brochure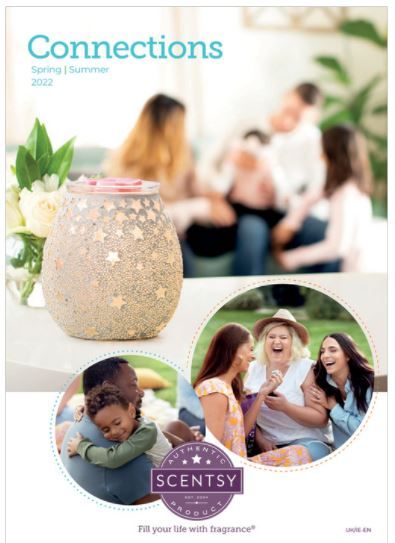 Scentsy's Spring Summer 2022 season is here. February 1st is a special day for us at Scentsy, meaning a new brochure and new great products and fragrances being released or returning for our new season. We've got some amazing new product launches in store for you.
Would you like to view the current Scentsy brochure to find out what's new? Now you can! I am offering all my Scentsy fans & customers a copy of the new brochure for you to view online at your leisure by simply clicking on the brochure image to take you through to view the full current Scentsy brochure with all new products and fragrances. This Scentsy brochure will also let you know what is available and what is currently out of stock.

Please note all special collection releases will not be in the current brochure so check out collections under the specials tab of my Scentsy shop.

Once you have viewed the brochure and you wish to shop online you can buy all your Scentsy products from my Scentsy shop online and have your products delivered direct to you door.
Get free Scentsy bars by using this one simple tip. Use our bundle and save 6 pack option under the specials tab of my shop before adding your Scentsy bars into your basket. Fill your space with amazing Scentsy bar fragrances for less!
Time after time customers purchase our Scentsy bars at full price when they could be saving and receiving extra Scentsy bars free. Each time you buy 5 bars you can choose one bar free at no further cost just by using our 6 pack option. Feel free to use this simple cost effective online shopping technique each time you shop with us, we want you to get more for your money. Don't miss out by adding bars to your basket without choosing the combine and save option first.

Our Scentsy savings don't stop there; we have other great deals and savings by purchasing using our combine and save options… Scentsy warmer & bars bundles, Scentsy car bar bundles, Scentsy scent pak bundles, Scentsy laundry bundles and more. Buy your Scentsy in bulk and save with these great bundle savings allowing you to buy more for less!