Starlings Scentsy Warmer & Lamp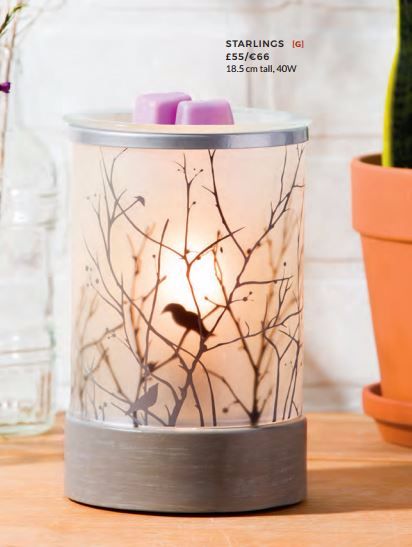 Looking for a bird or wildlife style lamp? Our Starlings Scentsy warmer and lamp in one is like a sunrise snapshot, drenched in golden light and a lifelike, three-dimensional effect. Perfect for nature lovers or anyone who delights in details.
Our Starlings warmer offers both fragrance and light with our 2 in one lamp and warmer. Use as an electric candle warmer to warm your favourite Scentsy wax bar as well as a lamp too. This type of candle warming system is warmed using a bulb rather than using a built in warming plate. You can enjoy the light with the fragrance, the light without the fragrance or both together. To use this lamp as a candle warming system simply place one or 2 cubes of our Scentsy bar fragrance wax into the top dish of the lamp switch on, allow the wax to gently warm and melt while you enjoy the ultimate scented wax experience. We have some amazing fragrances to enable you to bring the summer outdoors indoors.
Each of our Scentsy Warmers is supplied with a lifetime guarantee when purchased from my Scentsy shop.