Scentsy Candle Warmers Silhouette Collection
Add new dimension to your space with the Silhouette Collection. Dynamic wraps encircle a simple, porcelain Scentsy Warmer. Switch it on and the light shines through, creating amazing textured patterns. Expand your Silhouette collection by purchasing additional wraps individually. Use these stunning scentsy warmer wraps over a glowing etched core or Travertine core wickfree candle warmer to produce amazing textured paterns. These silhouette collection scentsy warmers are truly stunning & perfect for those who love a warm, glow and cozy effect.
Our Scentsy warmers are completely different to a candle and a much safer alternative. These elegant ceramic hand crafted ornaments are fitted with a hot plate and designed to gently warm scented wax from the top dish, allowing you to fragrance your space discreetly. All of our Scentsy candle warmer systems are plug in and come in different colours and styles to suit any taste or décor. Each individual Scentsy warmer comes with a 3 year manufacturer guarantee.
Travertine core Scentsy warmer brown (left) etched core scentsy warmer cream (right)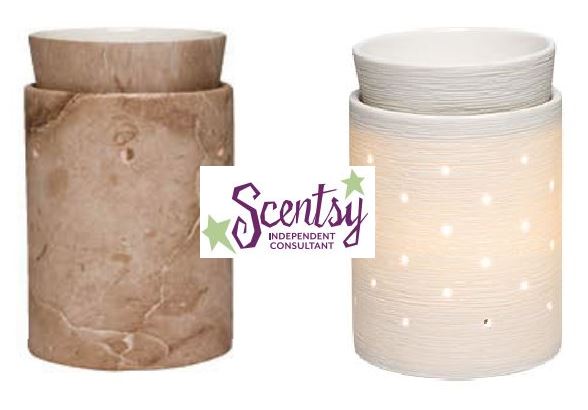 One Silhouette wrap can be included with the purchase of an etched core warmer or Travertine warmer. These creative Scentsy wraps designed to fit over these Silhouette Collection Warmers only. Individual wraps and core warmers are both available to buy separately.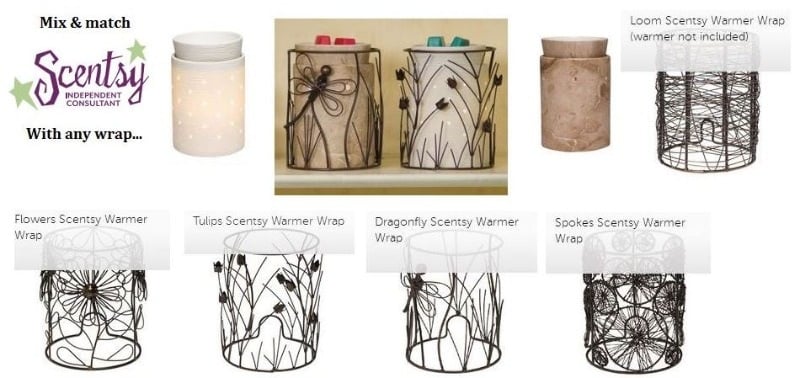 We offer a huge range of wraps to give amazing candle silhouette effects perfect to treat yourself of give someone as a special gift. Our silhouette range is every changing so please head over to my Scentsy shop to find out what scentsy warmer wraps are available.