Scentsy Wickless
Scentsy wickless ceramic plug in candle warmers are a safer, stronger longer lasting alternative to scented candles and candle jars. Scentsy wickless warmers use no wick, no naked flame, hae no soot and no smoke. These wickless warmers are designed to gently warm and melt scented scentsy bar candle wax from a low watt hotplate inside of the warmer to give off an amazing scented candle wax experience.
Because our scentsy bar candle wax is designed to be only gently warmed and not burned our scentsy wickless/wickfree warmers are safe to be used around children and pets.
Heres how a Scentsy wickless/wickfree candle warmer works.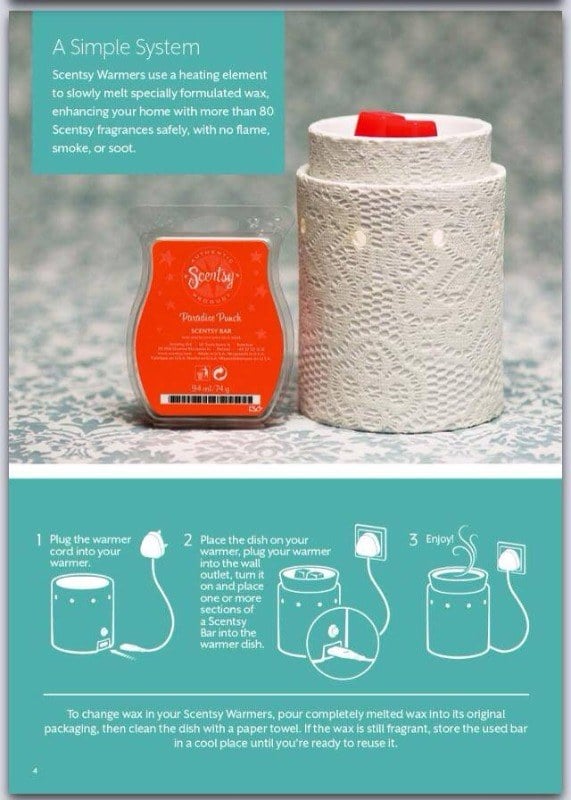 We have a huge range of scentsy candle warmers in all different styles and colours and over 80 amazing wickless/wickfree scented scentsy candle wax bar fragrances to choose from. Shop scentsy wickless/wickfree candle warmers and scentsy scented candle bars here for my online scentsy shop.