Scentsy Scrubby Buddies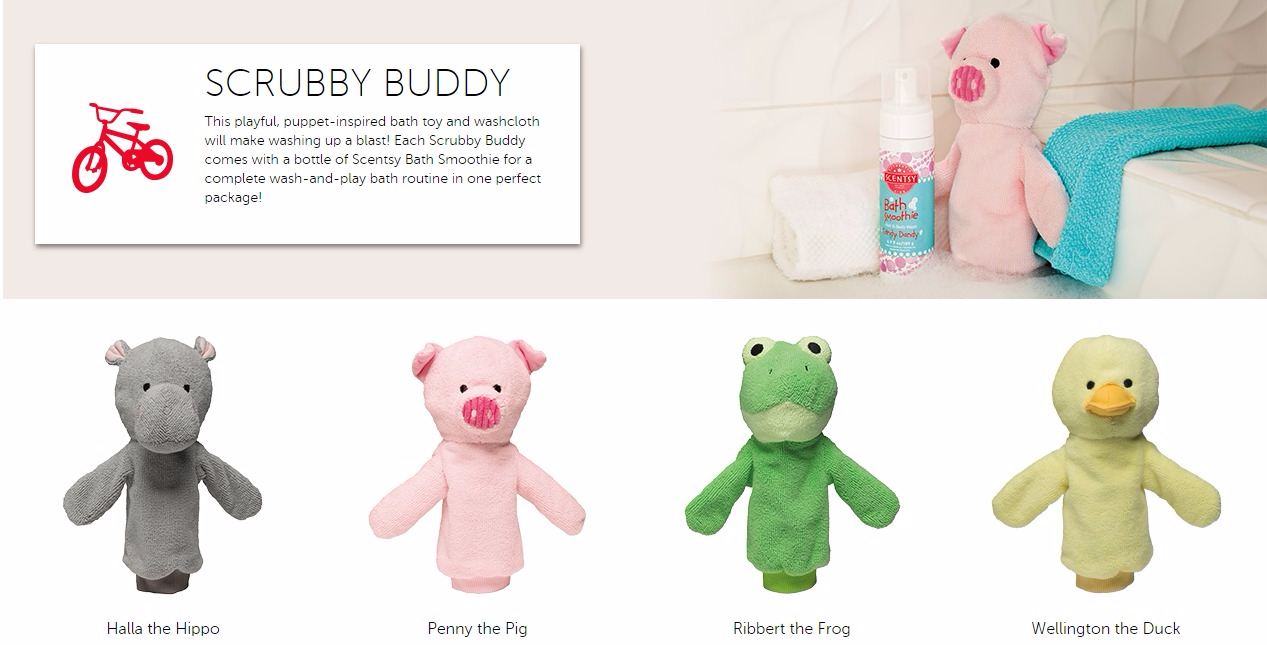 New Scentsy Scrubby Buddy. Available to buy from March 1st 2016! Our playful, puppet-inspired Scentsy bath toy and washcloth will make washing up a blast! Each Scrubby Buddy comes with a bottle of Scentsy Bath Smoothie for a complete wash-and-play bath routine in one perfect package!
Our smoothies are a gorgeous kids body wash which gently cleans from head to toe, leaving nothing behind but smiles and heavenly Scentsy fragrance. Available Scentsy smoothie fragrances: Berry Bubble Blue Candy Dandy Jammy Time Jungle Jam Oodles of Orange Rockin' Ruby Razz Wild What-a-Melon

Buy Your Scentsy Scrubby buddy here from My online Scentsy shop.