Room & design ideas inspired with Scentsy
Discover stylish interior design ideas for your home with interior inspiration using Scentsy artistic stylish wick free candle warmers.
If you are looking for decorating ideas for your home or just for simple ideas to help you decide on which Scentsy warmer would look nice with which type or style colour or room, I have put together a couple of design room ideas to show how well Scentsy warmers can fit into any decor and interior.
NEW - GOLDSMITH WARMER SCENTSY
How stunning do these warmers look in these rooms! This seasons must haves!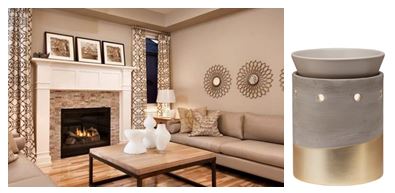 NEW - URBAN LUSTER WARMER SCENTSY
*Remember there are a huge range of artistic ceramic Scentsy warmers available, I have only provided a couple of ideas for inspiration.
---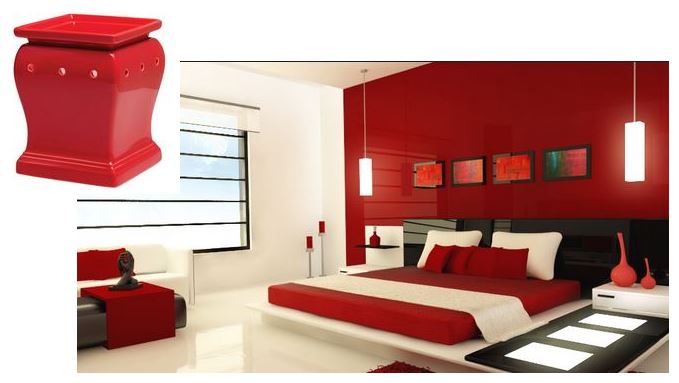 FLARE SCENTSY WARMER DELUXE
A bold burst of colour makes Flare's classic design pop.
---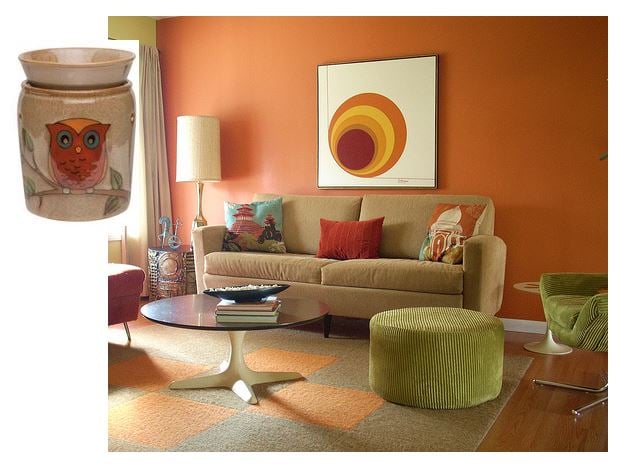 OWLET SCENTSY WARMER PREMIUM
Peering out with its big blue eyes, this hand-painted little owl rests on a leafy branch against a taupe evening sky.
---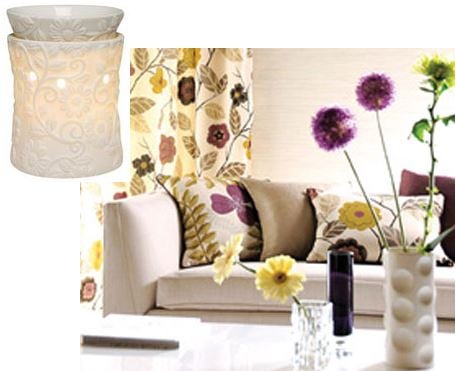 FLOWER VINE SCENTSY WARMER DELUXE
Happy spring flowers and curling tendrils dance in glowing white porcelain. This stunning warmer looks amazing in any neutral or floral design interior.
---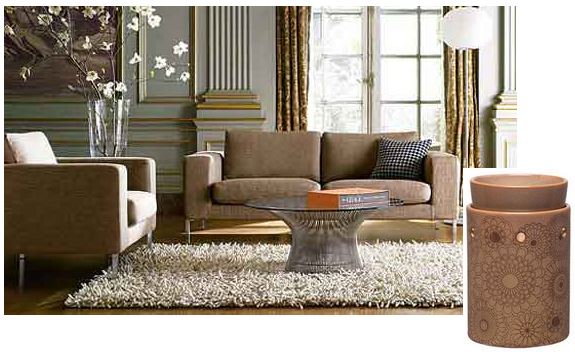 HENNA SCENTSY WARMER DELUXE
Like the traditional body art application of henna, intricate patterns adorn a glazed cream backdrop.
---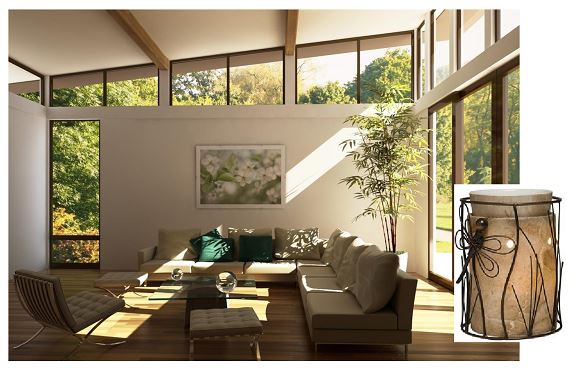 TRAVERTINE CORE SILHOUETTE SCENTSY WARMER WITH DRAGONFLY SCENTSY WARMER WRAP
The smooth, classic look of travertine is captured in porcelain, adding a warm and earthy glow when lit. The Dragonfly wrap features an elegant insect perched aloft thin blades of grass.
Do you have any Pictures of your Scentsy warmer looking stunning in your home with your interior? Feel free to send them in to give others inspiration. Email me or find me on Facebook

Scentsy warmers can be used in any room, including kitchens, bedrooms, hallways, lounge, dinning rooms to add that little bit of luxury to your space. Not only do these gorgeous warmers looking fantastic to match your decor, your room can be filled with over 80 gorgeous fragrance choices. Enhance the luxury of any space with an amazing touch of Scentsy fragrance. Enjoy the luxury & fragrance without the fire hazard! Scentsy decorative ceramic warmers are amazing products to add extra luxury to any space.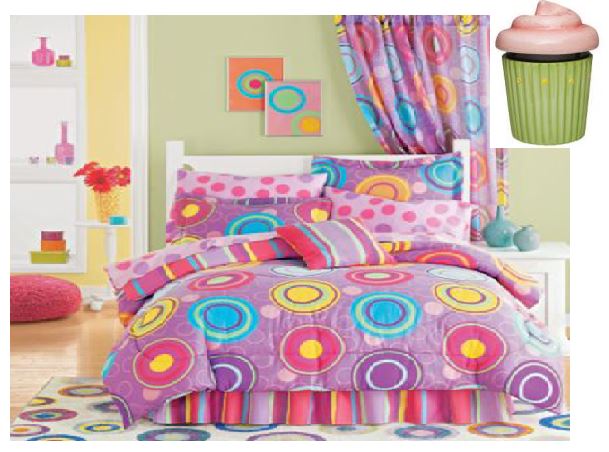 CUPCAKE SCENTSY WARMER PREMIUM
A rich chocolate-brown warmer dish is sandwiched between a pleated base and removable dollop of fluffy frosting, sprinkled with powdered sugar accents and vent holes to release delicious fragrance.
---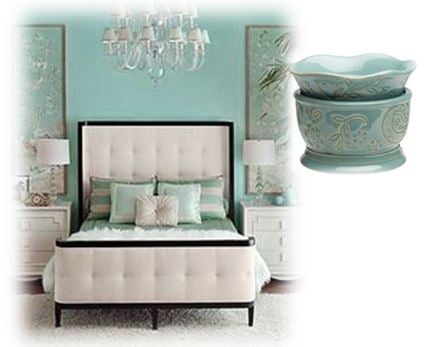 CARREY SCENTSY WARMER
Whimsical debossed paisley prints swirl over Carrey's cornflower backdrop, capped with a scalloped warmer dish.
---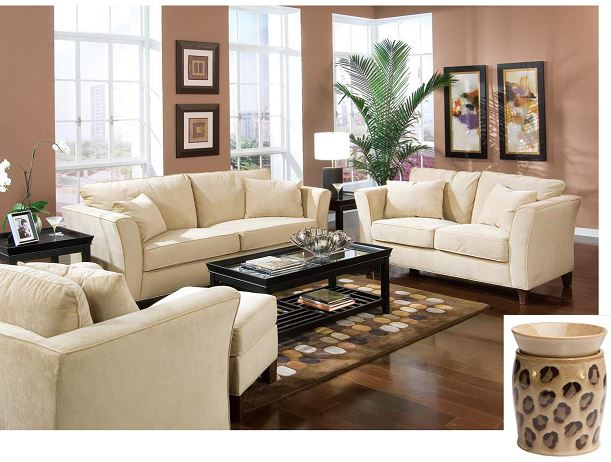 LEOPARD SCENTSY WARMER
Exotic leopard spots prowl across a crackled tan background.
---
Scentsy warmers are artistic, high-quality products that warm the heart, enliven the senses, and inspire the soul, the amazing safer stronger, longer lasting alternative to scented candles. No wick, no flame, no soot … most of all no fire risk! Most warmers have lights for a fantastic lamp light up glow effect.
By warming at such low temperatures there is no risk of burning children, pets, fabrics, clothing or furniture! Amazing products and safe around children & pets!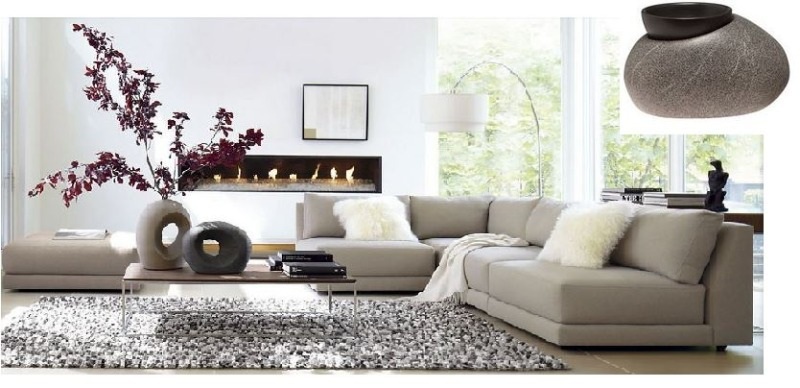 ZEN ROCK SCENTSY WARMER ELEMENT
Inspired by tranquil spa rocks, Zen Rock combines sleek modern design with the soothing, organic tones of nature.
---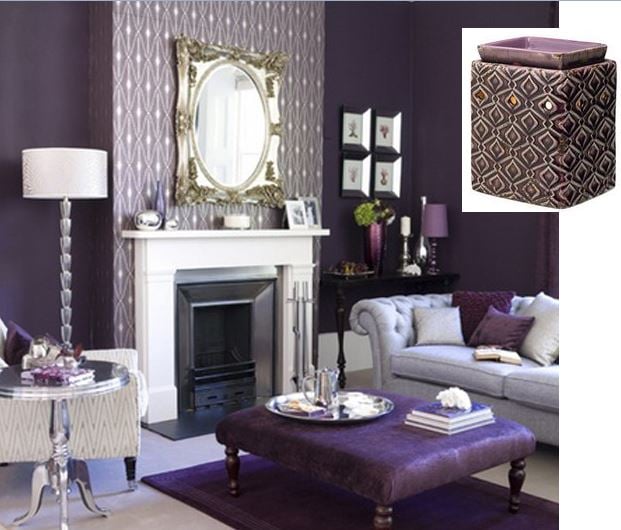 AMETHYST SCENTSY WARMER DELUXE
A playful diamond pattern enlivens a bold purple background in Amethyst.
Now you have a little inspiration you can check out the full range of amazing artistic safe ceramic wick free candle warmers FROM MY SCENTSY SHOP ONLINE.