Scentsy Kids Diffusers - New Scentsy Fragrance Product - Scentsy Diffuser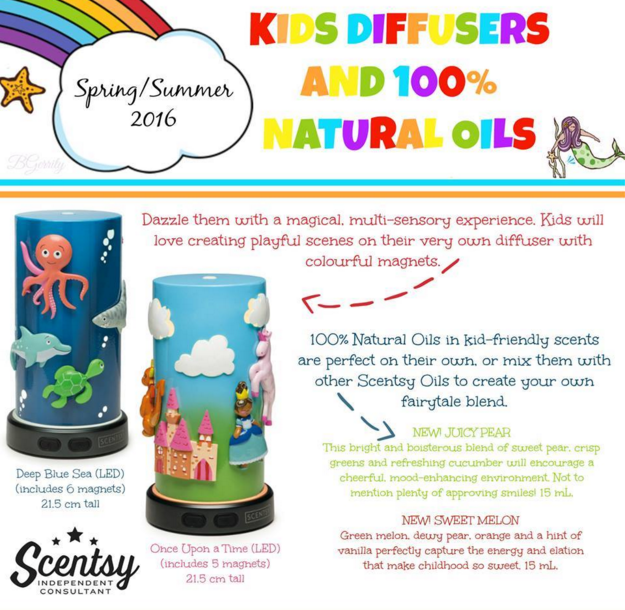 Scentsy Kids scented Oils & Diffusers! New Scentsy fragrance product! Dazzle them with a magical, multi-sensory scented experience. Kids will love creating playful scenes on their very own Scentsy diffuser with colourful magnets in two kid-inspired designs. Each child's Scentsy Diffuser features multiple LED lighting options and mist options. Plus each Kids Scentsy diffuser comes with a set of magnets that kids can change to create their own story design.
These fab creative Kids Scentsy Diffusers are available to buy from March 1st 2016.Our Scentsy diffusers are a perfect addition to any child's room. Pair our Scentsy kids diffusers with one of our new Scentsy kids scented oils for a perfect Scentsory aromatherapy experience.
Buy your Scentsy Kids Diffuser from my Online Scentsy Shop here