Scentsy Lampshade Warmers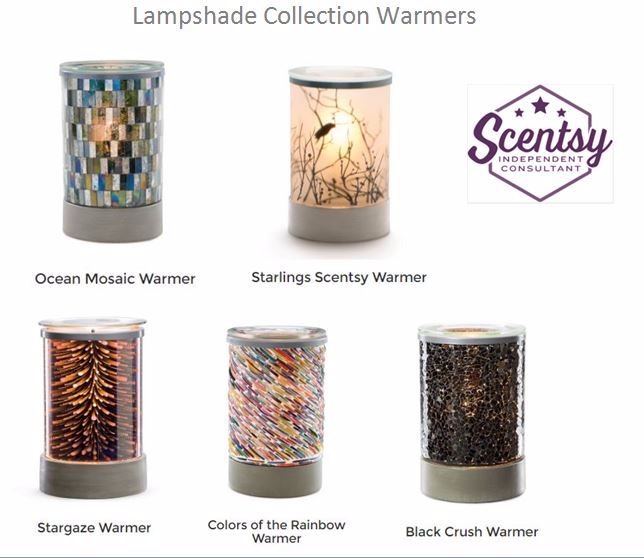 Cast a dramatic glow with the Lampshade Candle Warmer Collection. Our Scentsy lampshade warmers are an amazing scent system and lamp all in one, These colourful and stunning hand-blown glass vases rest on antiqued warmer bases. These warmers project beautiful patterns filling your room with warm rays. Every Lampshade Collection Warmer is meticulously crafted to shine a whole new light on your personal fragrance experience. Shop for the hidden gem in our Scentsy Lampshade range, our range of Lampshade Scentsy warmers are rated the best of the best from previous customers with the beauty and glow of a lampshade and the gorgeous fragrance of Scentsy combined in one.

Our Scentsy warmers are completely different to a candle and a much safer alternative. Our usual warmers are elegant hand crafted ornaments are fitted with a hot plate and designed to gently warm scented wax from the top dish, allowing you to fragrance your space discreetly, however our lampshade collection is a completely new style and design, the wax is gently warmed from a Edison bulb fitted inside the warmer which is replaceable. All of our Scentsy candle warmer systems are plug in and come in different colours and styles to suit any taste or decor. The lampshade collection is designed to light up a room giving an amazing lamp effect. These truly gorgeous range of warmers must be seen to be appreciated.