Scentsy Warmers Colour Changing Art Glass / Scentsy Wax Warmers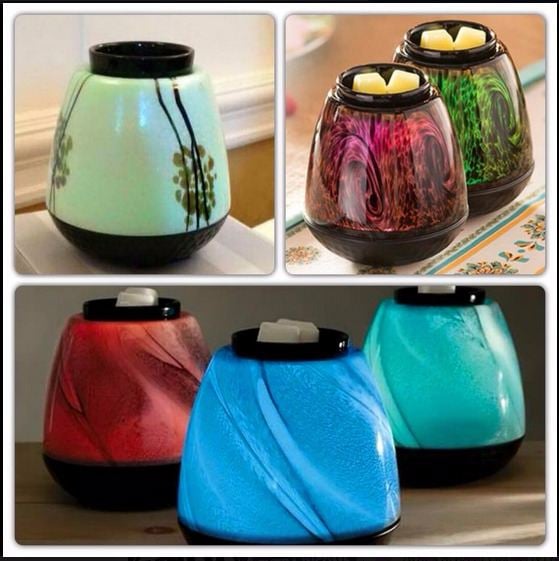 Our Scentsy Art glass warmers are our unique with its LED colour rotation. These beautifully LED coloured Scentsy systems are perfect to warm your favourite fragrance with great colour changing rotation. The colour change enhances on an evening making it an extra special coloured warmer giving off a fab glow and rotating effect. If you want all the benefits of a Scentsy warmer in a more colourful package this is the option for you. The smooth play of coloured light streaks across the hand blown surface. These hand blown art glass warmers are uniquely created the Hand-blown glass, defined by heat and brought to life in flame. It's totally amazing to see how these unique warmers are created.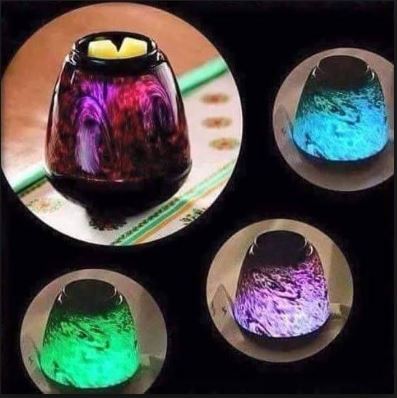 Our Scentsy warmers are completely different to a candle and a much safer alternative. These elegant hand crafted ornaments are fitted with a hot plate and designed to gently warm scented wax from the top dish, allowing you to fragrance your space discreetly. All of our Scentsy candle warmer systems are plug in and come in different colours and styles to suit any taste or decor. Each individual Scentsy warmer comes with a 3 year manufacturer guarantee.