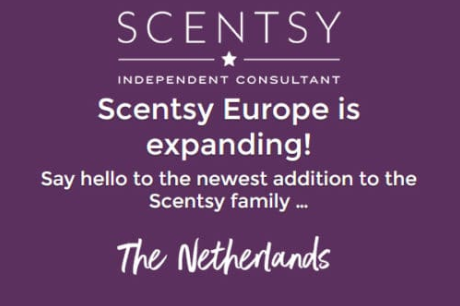 Scentsy Netherlands. Sign up In the Ntherlands to join to offer Scentsy products to work from home.
New Scentsy consultants are welcome to get started to take up the amazing opportunity Scentsy have to offer.
Become a new Scentsy consultant in the Netherlands to sell Scentsy to friends and family!
when you join as a new consultant in the netherlands & Start Selling Scentsy Products you can enjoy the flexibility you gain from a work from home opportunity, earn a monthly income and great rewards & bonuses while sharing amazing products you will love. Theres a new opportunity to join me offering Scentsy products with an amazing starter kit! This will be offered from October 2019. This provides you with a valid Scentsy consultant account & ID to enable you to place orders, share products with friends and family & reap the free and half priced rewards and also get paid monthly!
From October 16th 2019 Scentsy expanded to not only offer Scentsy products to everyone in the Netherlands, but to offer the direct selling opportunity for new consultants to sign up and join to sell. This is a great business opportunity for you if you live in the Netherlands and wish to earn an extra income offering amazing products already loved by so many people all over the world.
The cost of the starter kit to enroll and join in the Netherlands will be €99 (VAT inclusive, plus shipping).
There are so many amazing reasons to join Scentsy — from world-class events to lifelong friendships — but here are a couple of the top ones:
Make Some Extra Money. Selling Scentsy is simply a fun way to earn some additional income with a variety of products everyone loves and are currently offered world wide. Our products are high quality, safe and extremely popular!
Work Wherever, Whenever. Scentsy gives you the freedom to master that work-life balance and have time for what matters most. Work your Scentsy business around children, a current job or lifestyle, you choose what hours you would like to work and how much effort you would like to put into your business.
Go Exploring. One of the great perks of working for Scentsy is the possibility of earning an all-expense-paid trip to a remarkable destination! Yes thats right, you can earn trips simply by sharing products and doing something you love around your current lifestyle!
When you join me selling Scentsy you get full help and support from myself (with nearly 6 years experience) as well as other consultants in our group and teams who help support each other. You dont have to be a power seller, you can simply share products with friends and family or co workers to reap the rewards. No experience is required as full support is provided. If you would like to discuss this opportunity, please dont hesitate to get in touch!
Scentsy is also now available to buy online from my Scentsy store online if you wish to view the brochure to get familiar with products feel free to visit my Scentsy shop, select your flag from the drop down menu to browse the great range of products available.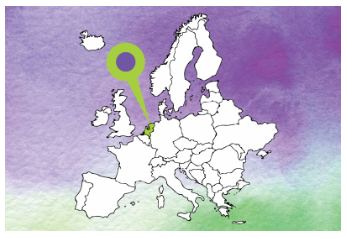 Don't miss out on what could be an opportunity of a lifetime! If you would like to discuss the Scentsy business opportunity prior to the launch on the 16th of October, please contact me to discuss. I would love to hear from you!
If you know you already love the sound of this amazing opportunity and it is after the launch date for the Netherlands (16th of October 2019). You can get started right away and order your starter kit below!
Once you sign up and join, i will be notified you have joined our team and will contact you to offer full help and support. It would be great to have you join us!
How much can I make?
Make 20% in Scentsy commission, plus bonuses and perks!
*Consultants earn 20% on the first 1,000 points in Personal Retail Volume (PRV) and then 25% on all sales afterwards. Plus, there's up to a 9% bonus on Personal Wholesale Volume (PWV) based on your rank and a 5% bonus when your monthly sales exceed 2,000 PRV points. You can also earn leadership bonuses based on downline sales.
INCOME DISCLOSURE STATEMENT
Independent Scentsy Consultants earn between 20 and 36 per cent commissions and bonuses on personal sales and may be eligible for leadership bonuses based on their teams' sales. The chart below shows how Independent Scentsy Consultants in the United Kingdom performed, on average, in 2018.As with any business endeavour, a Consultant's success will be a direct result of the time and effort they devote to selling the product and leading a team. The earnings below represent commissions that Scentsy actually paid to Consultants in 2018.
We have divided our Consultants into two groups for this disclosure. Group 1 consists of Consultants who were with Scentsy for all 12 months of 2018. Group 2 consists of Consultants who were with Scentsy for less than 12 months in 2018, including those who joined Scentsy for the first time, and those who left Scentsy either due to inactivity or for other reasons.

All currency listed in British pounds*
The average annual commission was calculated by dividing the total commission paid in each group by the total number of Consultants in that category. Half of Consultants earned more than the median annual commission, while the other half of Consultants earned less than the median annual commission. These amounts reflect cash distributions only and do not include product credit or other non-cash awards such as incentive trips. The amounts above reflect gross profits and do not include any business expenses Consultants may have incurred in running their businesses.