Throughout the year Scentsy offer a range of limited time offer scented oil gifts sets at great prices offering you new unique natural scents you will love.
All limited time offer oil gift sets are produced in limited quantities and are only available while supplies last. New release products and sets tend to sell out very quickly. If we do have a gift set available you love, you must grab them while you can!
I offer a personal service to my customers to allow them to subscribe to my newsletter to receive the lastest news. This allows you to find out when these limited time new release sets are due to launch and information on each new products on offer.
Subscribe to my newsletter Be the first to hear about new product launches!
As many of you know our Scentsy oil sets are so popular and tend to sell out really quickly! We never know how popular our oil gift sets are going to be.
If you do see a oil gift set become available, you are advised to buy these as soon as possible as they are not usually around long! With only so many produced for our region, this doesnt allow every customer to get their hands on them in time before they sell out.
Due to so many customers missing out on Scentsy gifts sets & specials, i have chosen to offer a personal pre ordering service to give you the best possible chance of getting your hands on any new releases as they are launched!
You can contact me to pre order any Scentsy new release product. I order them at the time of the release, giving you the best possible chance of getting your hands on them!
You can now use my personal pre-ordering service to pre-order anything being released prior to the release date!
All of our Scented oils gift sets are available while supplies last.
View My Scentsy Website to to shop online & view what sets are currently available.
If you are looking for oils, please use the search bar TYPE IN OILS, which allows you to view all oil gifts sets and single oils we currently have available.
Scented Oils Gift set Examples...
Holiday Oil 3-Pack
A set of three Natural Oil Blends packaged in a giftable tin. 5 ml each
Includes the following fragrances:
Roasted Chestnuts
CRUSHED CHESTNUTS, VANILLA and BROWN SUGAR offer a sweet spin on a holiday classic.
Dancing Snowflakes
Crisp MORNING FROST sways over FRESH JUNIPER and soft, soothing LAVENDER.
Cheers!
Raise a glass to festive SPARKLING PEAR spiked with LEMON SUGAR and VANILLA.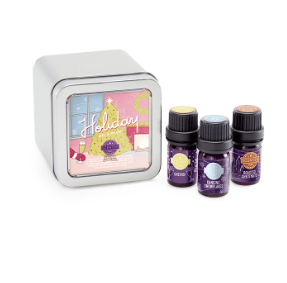 Holiday Oil Set| Winter scents
Three exclusive holiday Scentsy Oils, beautifully packaged and ready to give. Includes the following fragrances:
Cinnamon Bark
Warm, spicy notes of orange, cinnamon and clove.
Peppermint Stick
Crisp peppermint and eucalyptus sweetened with vanilla.
Christmas Pine
Fresh layers of fir needle, raspberry and cedarwood.
Scentsy Oils are derived from the most intoxicating flowers, luscious fruits and vibrant botanicals — we source only the finest natural ingredients from around the globe. Scentsy Oils are exclusively designed for use in a Scentsy Diffuser.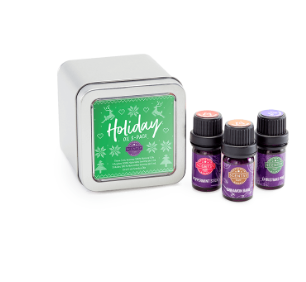 Perfectly Pumpkin Oil 3-Pack.
Inspired by Autumn.
Orange Pumpkin Spice
SWEET PUMPKIN and warm, spicy NUTMEG are brightened by a burst of ORANGE ZEST.
Pumpkin Caramel
MAPLE SUGAR and LIQUID CARAMEL make a sweet treat of smooth PUMPKIN PUREE.
Pumpkin Cinnamon Latte
Brew a scrumptious sip of rich ROASTED PUMPKIN, COFFEE BEAN and CINNAMON.
Beautifully packaged and ready to give as the perfect gift.