Romantic candle scents
Romantic candle scents & fragrances are the perfect to set the mood. Whatever your idea of the perfect romantic moment is, find a scentsy candle warmer & fragrance scentsy wickfree candle wax bar to match it or take the romance to the next level with our ultrasonic world class cold mist techology oil diffuser with 16 LED lighting settings for the ultimate romantic experience!
---
Love warmer
A lovely blend of vintage-look milky ceramic and a label-style border that spells out the word "Love," don't let the simplicity of this Scentsy warmer fool you. It's a thoughtfully-designed nod to the heart of the home and the special affection shared by friends and family. Add your favourite Scentsy cubes and enjoy!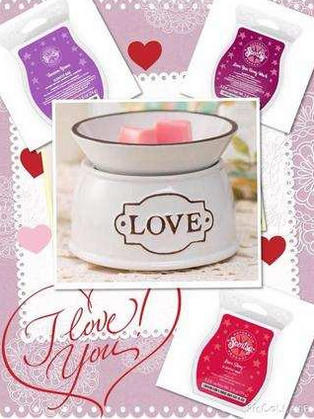 ---
Pair one of our amazing scentsy bars with a romantic scensty wick free candle warmer for the perefct safe candle wax experience, safer, stronger and longer lasting than traditional candles and candle jars. Simplay place 2 cubes of your chosen scentsy bar into the top sidh of the warmer switch on and enjoy, the scensty candle wax bar will be gently warmed from the low watt hotplate inside of the warmer to give the ultimate scented candle wax experience. Every warmer comes with a 3 year guarantee!
Luna Scentsy Bar
While most others seem to wind down at nightfall, your energy begins to flourish. Let the spirit of the moon guide your senses into an evening of enchantment with our Luna Scentsy Bar. This mysterious aroma is composed of intriguing sandalwood, playful berries, and an alluring bouquet of jasmine, sweet pea, and freesia.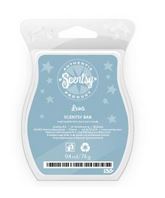 ---
Satin Sheets Scentsy Bar
A woman who prizes luxury incorporates indulgence into what others consider even the most trivial parts of life. Whether drinking a gourmet espresso, or covering the bed in the finest of imported linens, she seeks to make every experience one of glamour. We've captured the spirit of luxury itself in our Satin Sheets Scentsy Bar, with a blend of exotic sandalwood and rich vanilla.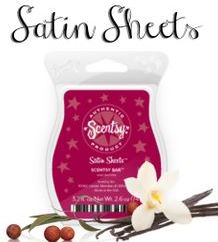 ---
Honeymoon Hideaway Scentsy Bar
Those days when you and your dearest just couldn't be apart can be brought back, by using our Honeymoon Hideaway Scentsy Bar to set the mood. You'll both be romanced by sensual notes of exotic island lilies, sweet kiwi, and sensual coconut palm.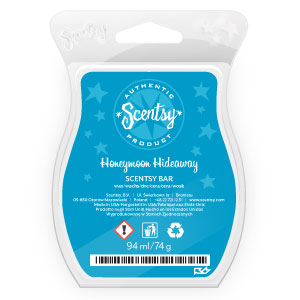 ---
Love You Berry Much Scentsy Bar
A fragrance to crush on: bursting red berries, dreamy white peach, and tart cranberry finished with a splash of vanilla.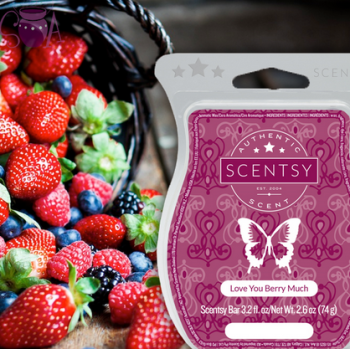 ---
Shimmer Scentsy Bar
Get your girly-girl on! Sweet cherries, velvety apricots, and sensual white musk crowned with a tiara of shimmering spun sugar.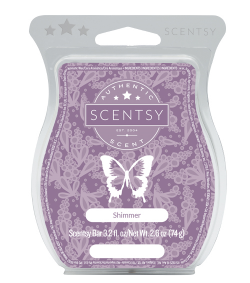 ---
Love story Scentsy bar
Innocent pink jasmine and sensual amber embraced by luscious dark chocolate.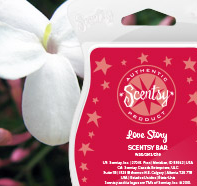 ---
Peony petals Scentsy bar
Peony and rose petals dance on a soft breeze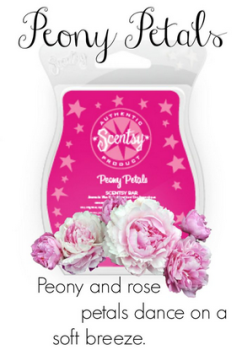 ---
Flirtatious Scentsy bar
Set your mood with a Fruity and vibrant fragrance… a combination of green apple, grapefruit and white amber.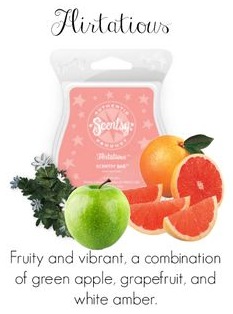 ---
A wink & a smile Scentsy bar
The flirty, girly, fresh scent of tulips and daffodils in full bloom, rounded out with plummy lemonade. A beautiful subtle fragrance.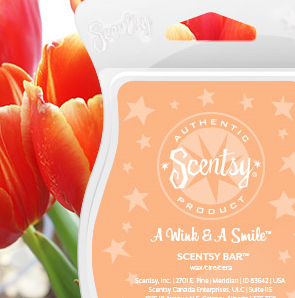 ---
Coconut flower Scentsy bar
Graceful tropical blossoms meet luscious pineapple and the subtle scent of coconut milk in a feminine, floral fragrance.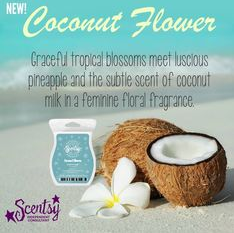 ---
Amazing new world class cold mist technology oil diffuser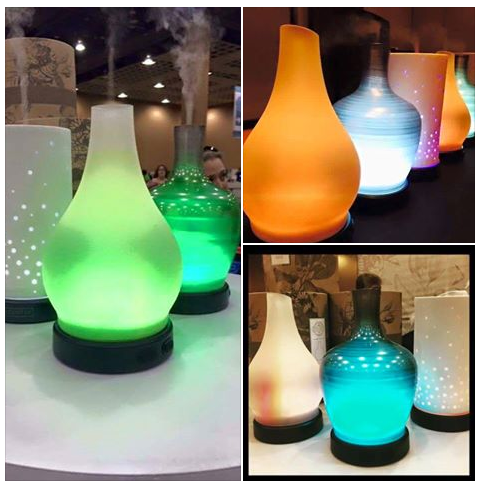 Lift your spirit and enliven your space with a handcrafted vessel, customised with style and light. A
Fragrant mist fills the air, fulfilling an elegant, multi-sensory experience that instantly beautifies your environment and renews your soul; we offer the most advanced oil diffuser currently on the market, Perfect for those who love Aromatherapy oil fragrances to lift their mood. Our oils come in essential oils, natural oils and essential oil blends.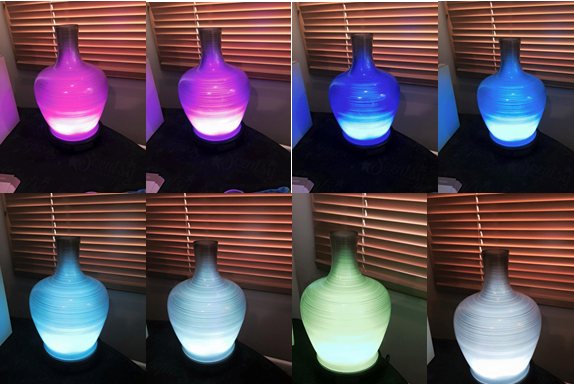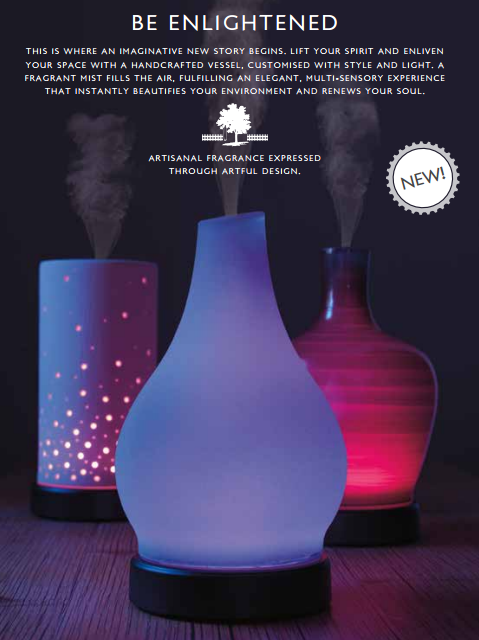 find out more about our amazing world class cold mist techonology oil diffuser here!
---