How to remove spilt candle wax
Spilt Scentsy Wax?
For me, my main love for Scentsy is the safety aspect... No naked flame to cause a fire or to burn children or furniture. So the worst that can happen is that the wax could get knocked onto the carpet or other surfaces. If this happens and your wondering what to do...Don't stress cleaning candle wax with the right approach isn't hard...
Follow these easy tips:-
Wax spilt on carpets
Leave the wax to dry and try to pick as much off as possible. Grab your iron and switch it to its lowest setting as the Scentsy wax melts at a low temperature (with the steam setting to "off") Place a few sheets of plain kitchen roll onto the spill. Put the hot iron onto the kitchen roll and wait for the wax to melt and soak into the kitchen roll (please don't hold the iron on the actual carpet itself as it will cause damage). If you have spilt a coloured wax, the dye may leave a stain, if it does, a carpet stain remover should remove the remaining stain from the carpet.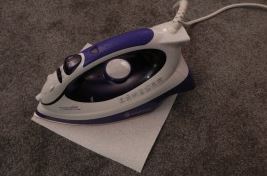 ---
Wax spilt on hard surfaces such as worktops
TOP TIP for hard work top surfaces
Leave the wax to dry before doing anything!
Once the wax is fully dry then you can simply pick it off, if you do it like this it will come off all at once, but the wax must be fully dry and 'set' before removing, If you try to wipe up the wet wax it will smudge onto the surfaces, therefor leaving the wax to set is the quickest option for hard surfaces.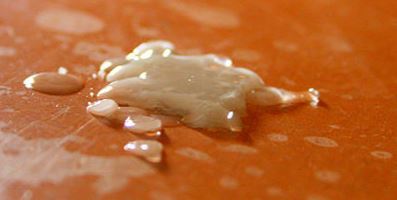 If you have already smudged the wax and are wondering what to do now, simply use the iron and kicten towel tips provided.
---
Wax spilt on fabrics
Put the fabric the wax has spilled on onto an ironing board. Put a paper towel over the wax and then iron over it. The iron melts the wax again and the paper towel absorbs it right up! Works like a charm!
---
Wax spilt on Wood surfaces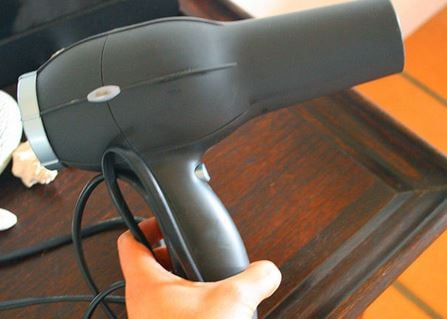 On hard wood surfaces, put the paper towel on the wax again and use a hair dryer to heat the wax until it melts, again putting the paper towel over soaks it right up and leaves no mark! So simple!!
---
Wax spilt on walls
Using the hair dryer technique place kitchen roll/paper towel over the wax warm the wax with a hair dryer until the wax is fully melted and the towel will soak it up.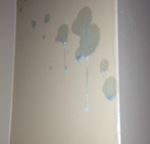 ---
Removing wax is so simple when you know how!