Petal Scentsy candle warmer
Stunning Petal premium scentsy warmers purple or green.
Safe no wick electric candle warmers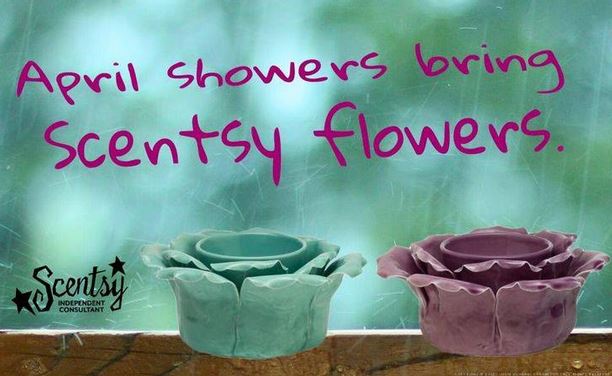 purple petal Scentsy warmer
Lovely lavender colored petals around a center designed to gently warm and melt scentsy bar fragranced wax cubes. This stylized cupped flower is in a class of its own, Petal Purple precisely capturing its delicate beauty and the evenly spaced and fancifully ruffled edges. Pick this posey and await the compliments.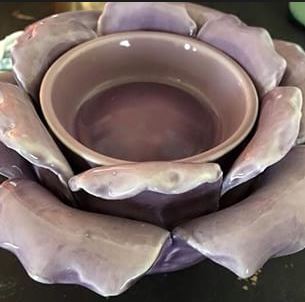 A discrete profile with pretty detailing, the Petal Purple Premium Warmer from Scentsy just begs to embraces some cubes of your preferred Scentsy bars, perfectly pairing with floral fragrances but equally at ease with any Scentsy aroma profile. The lavishly ruffled circles of petals shimmer with a most passionate purple hue, a distinctively different look anywhere in your home. Particularly suited for compact spaces like a bathroom or as part of a larger decorating display
---
Green petal Scentsy warmer
Fresh and dewy, the Petal Green Premium Warmer brings a little fantasy to your fragrant decorating. Pretty pleated petals dance around a diminutive cup waiting for a delicious infusion of sweet Scentsy cubes. Its compact profile lends it a versatility that makes it welcome in a variety of rooms and settings.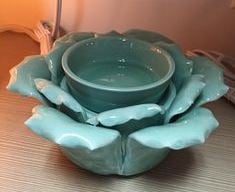 Cool waves of mint cavort around a center ready to hold your favorite Scentsy fragrance cubes in the Petal Green Warmer. Like a hiding place for nymphs or elves, this generously sized flower seems straight out of a nursery rhyme or fairy tale, familiar yet exotic, a beautiful decor item ready to pair with other flower themed items in your decorating schemes. Small but striking, this warmer is sure to attract admiring looks wherever you choose to plant it.
These stunning warmers are delicately hand crafted and are perfect to fit into your decor and have have no lights.