Whoot Scentsy Warmer - Owl Scentsy Warmer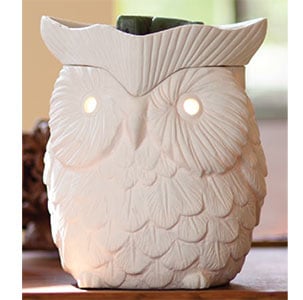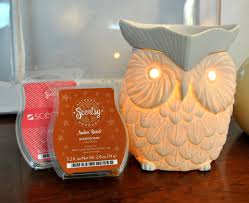 The Whoot premium Scentsy warmer is our finely crafted owl candle warmer. Whoo whoo! Whoot is a piece of art, a finely detailed warmer that glows golden when on. Flip the switch and watch this symbol of wisdom come to life. A neutral coloured warmer suitable to match any decor. This warmer has been extremely popular with previous customers. A nice white colour when switched off then a fab glow in the dark night light effect when switched on. Perfect to treat yourself or give someone as a special gift.
Scentsy electric plug in candle warmers are designed to the highest standard, these ceramic artistic candle warmers are created to gently warm scented wax from a low watt hotplate fitted inside of the candle warmer to give off an amazing scented candle wax experience. We have a huge range of Scentsy candle warmers in various colours and designs to match any décor. We have Scentsy candle warmers designed specifically for children, themed Scentsy candle warmers, candle warmers without lights, candle warmers with illumination, candle warmers with a silhouette effect, candle warmers you can colour and create personally, candle warmers suitable for men, candle warmers that change colour, candle warmers that have a frame for light to shine through and candle warmers that are lit by a bulb to create a lampshade effect. You're sure to find a Scentsy candle warmer to suit your décor or living space. Our Scentsy wick free candle warmers have become more popular due to the safety aspect and the quality. Our Scentsy warmers are designed to use no flame to give off a fragrance meaning, no naked flame no fire risk. These fantastic artistic products are safe around children and pets! Simply plug in, pop in one or 2 cubes of your Scentsy bar scented wax, switch on and enjoy! With no flame and no wick there are no harmful smoke odours released into the air, no burnt wick smell leaving you with just 100% enjoyable Scentsy fragrance to inspire your mood.
Visit my Scentsy shop Online to view the full range of Scentsy wick free candle warmers currently available.