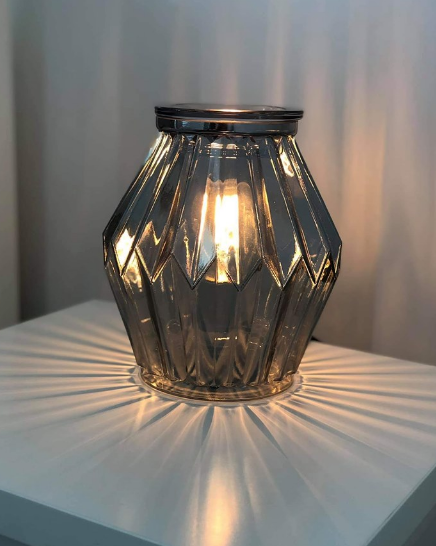 Obsidian Scentsy Warmer. Just look at the amazing lighting effect from the Obsidian Scentsy Candle Warmer. As a natural element, Obsidian is produced through rapidly cooling lava, but obviously, we had to take a different approach to achieve our warmer's striking mirrored-black finish. So, our craftsman turned to electro-plating instead, which applies raw material to the glass surface and coats it for the final, bold look.
Wattage: 40W
Finish: Glow
Dimensions: 19cm
Our Scentsy candle warmers are handcrafted by artisans around the world.
Cast a dramatic glow with the Lampshade Candle Warmer Collection. Our Scentsy lampshade warmers are an amazing scent system and lamp all in one. These stunning designs not only provide you with a candle warming system, but beautiful lighting too. This truly is an inspirational Scentsy warmer. Light up your life with Scentsy's stylish candle warmers and fragrances.
Add desired amount of Scentsy Bar wax cubes to the warmer dish, turn the warmer on and enjoy both light and fragrance.