Nova Scentsy Warmer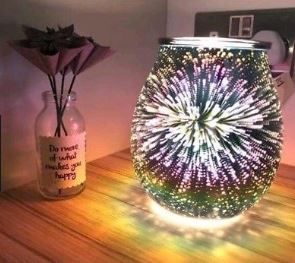 Our stunning Nova Scentsy Warmer with a stunning light up stargaze effect is now available to buy! Shop online. Nova's modern shape and one-of-a-kind light display (no two are exactly alike!) will drop a little dazzle into any situation.
Our stargaze design in our Scentsy Diffuser proved extremely popular so Scentsy created this stunning Warmer in the same great effect offering you style and fragrance at a fraction of the price.
Our Scentsy Nova warmers are each unique in the design and are warmed from a bulb inside of the warmer offering a great lighting experience while warming your favourite Scentsy fragrance.
Don't miss out on our stunning Nova Scentsy warmer, purchase yours today from My Scentsy shop.