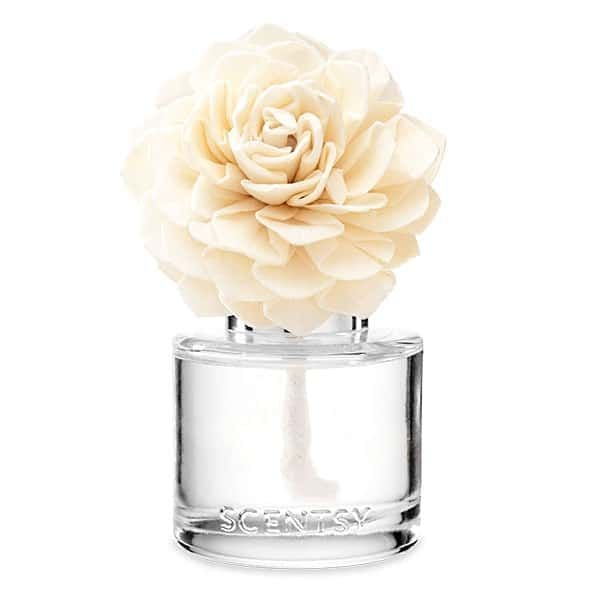 Luna Fragrance Flower by Scentsy is a popular fragrance within our Scentsy fragrance flower range and quite oftem sells out really quickly.
Our Luna Scentsy Fragrance Flower allows you to enjoy White florals — JASMINE, SWEET PEA and freesia — juicy BERRIES and SANDALWOOD shimmer like moonlight all within this gorgeous scent.
Handcrafted of natural material (so no two are exactly alike!), our Fragrance Flower's simple, elegant design complements any décor, while releasing beautiful scent for up to 60 days. Plus, it's perfectly sized for bedsides, desks, dressing tables and other small spaces — simply set it out and enjoy. No socket required.
Our Luna Scentsy Fragrance Flower is prefrect to treat yourself and your home as well as being perfect for gift giving. Enjoy the luna fragrance flower in a small space to get the full stunning scent effect.
Our Luna Scentsy Fragrance Flower is another great safe and wick free scent solution for your home. It's hardly surprising our fragrance flowers have become so popular with Scentsy customers. Scentsy fragrance products make the best gifts.