I Heart Dogs Scentsy Warmer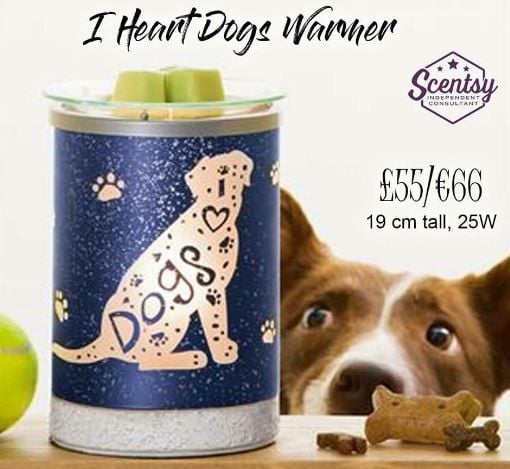 Our I heart Dogs Scentsy warmer is perfect for those who love dogs, candles and fragrance, but would like to keep their pets safe from harmful naked flames.
This cute designed Scentsy warmer is part of our lampshade collection offering you light and fragrance without the use of a wick or flame. This plug in electric system is a 2 in one system which can be used as a lamp alone or combining fragrance and light to gently warm your favourite scentsy wax bar fragrance.
Go all-out adorable! Show the world your canine friends are worth barking about with this sweet and whimsical warmer.