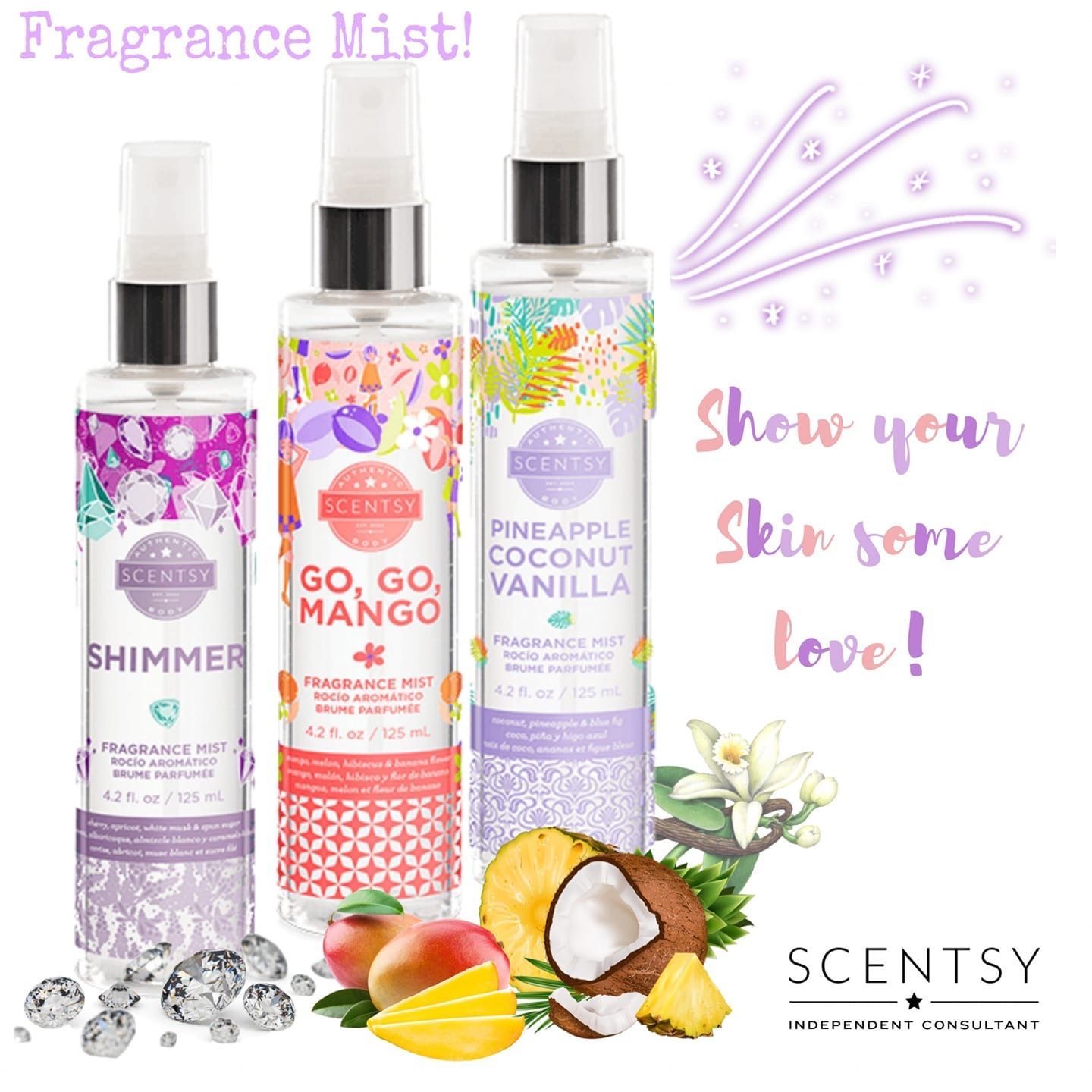 Go Go Mango Fragrance Mist Scentsy, whether you spritz on a little or a lot, you'll love the long-lasting Scentsy fragrance and skin-nourishing splash of conditioning aloe 125ml.
Go Go Mango Fragrance Mist offers Juicy MANGO and MELON garnished with HIBISCUS and sweet BANANA FLOWER in this stunning fragrance.
Scentsy offered Fragrance Mist as a limited time offer product, however sales went mad, it seems Scentsy customers wanted the fragrance mist so badly they sold about within about an hour! That is crazy!
It's great new for any Scentsy customer who did not manage to get their hands on the gorgeous Scentsy Fragrance mist first time around as Scentsy are launching Go Go Mango Fragrance Mist within our Autumn Winter product range going foward.
Go Go Mango Fragrance Mist allows you to Spritz on long-lasting Scentsy fragrance with a conditioning splash of aloe mist. Our FScentsy Frangrance list is infused with aloe and sunflower oil for extra pampering.
Why choose Scentsy for your fragrance mist? Our Body products feature high-quality, skin-loving ingredients and are formulated without parabens, phthalates or gluten. In some of our best selling fragrances!
Go Go Mango is a top selling Scenty fragrance so what better reason is there to design an indugling mist with a top selling fragrance Scentsy customers will love.