Customise Your Gallery Scentsy Warmer
Create your own personal exhibit with our Scentsy Gallery Collection. Each Gallery warmer has a blank, magnetised panel that glows from within when lit. Simply snap on a Gallery frame to customise your warmer and fill the room with beautiful patterns of shadows and light. Each Gallery warmer comes with your choice of free frame included in the price. Individual magnetic frames can be purchased separate if you wish to create a new look. You can choose from one of our beautifully styles magnetic frames or customise your own to create a personalised touch... Our Basic magnetic snapshot frames allow you to add your own personal touch on your warmer by adding a favourite picture, photo or even a logo.. You can capture that special moment within your warmer by adding your very own personal touch! The snapshot frames can only be used on any gallery warmers.
Our Scentsy warmers are completely different to a candle and a much safer alternative. These elegant ceramic hand crafted ornaments are fitted with a hot plate and designed to gently warm scented wax from the top dish, allowing you to fragrance your space discreetly. All of our Scentsy candle warmer systems are plug in and come in different colours and styles to suit any taste or décor. Each individual Scentsy warmer comes with a 3 year manufacturer guarantee.
These are examples of the cream classic galley warmer and the ebony cube gallery warmer.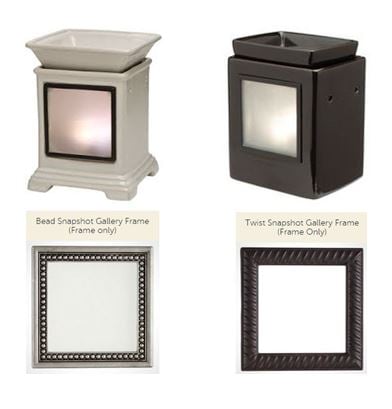 These amazing classy warmers are perfect for any occassion, simply put your own stamp on your warmer to make it much more personal by simply personalising it yourself, place a picture of yourself and a loved one, a picture of a loved pet, a scan picture or a photo of a special day, theres endless opportunities to make your scentsy warmer much more personal! Another amazing idea from Scentsy!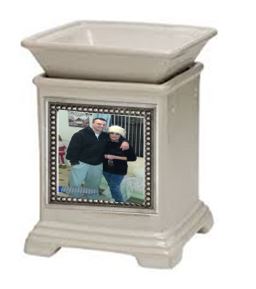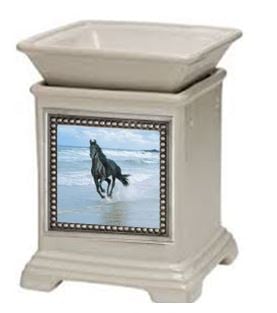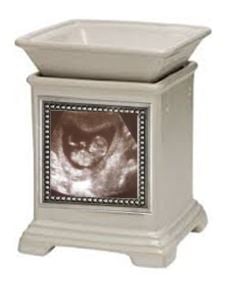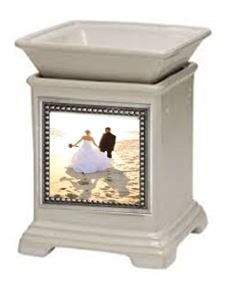 *Please note all examples shown are for illustrations purposes only
When purchasing one of our gallery warmers and snapshot frame you can then make your own amazing creation buy using a photo, picture or logo of your own choice. We do not supply photos, pictures or logos with any warmer as they are not a genuine scentsy product.
Ebony cube gallery warmer with snapsshot frame creation examples... Whether you are wanting to just add a random picture of wildlife, a simple flower, a grey scale picture or to capture a moment to stay in your heart you can cpature that moment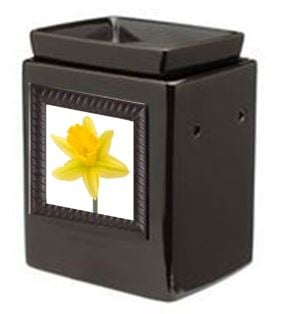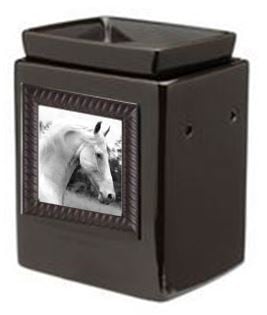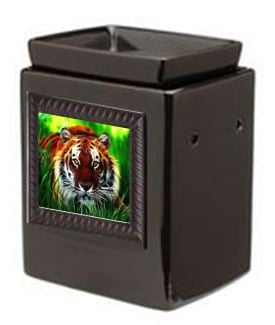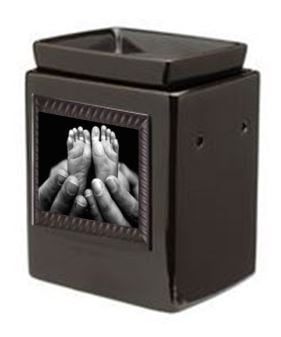 There simply is something for every taste or style, you can even customise one of these fab gallery warmers to add a simple logo to make it suitable for boys rooms or even farthers day gifts. Every man or boy goes mad for a football logo.
Here are some examples of what you can make your warmer look like buy simply placing your own favourtie football logo into your snapshot frame.
You can turn a simple warmer into a football creation of your own and pair it with one of our gorgeous mens fragrances guaranteed to make the men and boyS overjoyed with their new lush smelling safe creation.
It wont be long before all the men and teenagers are after these!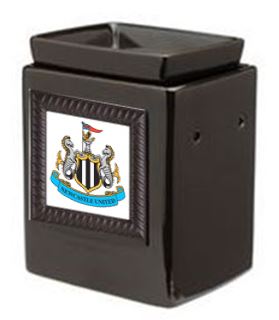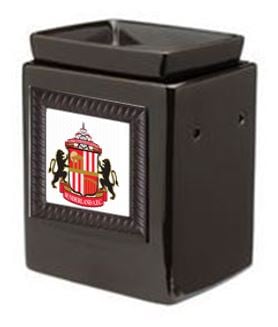 Suitable for all ages due to the saftey aspect, no soot, no smoke, no naked flame meaning no risk, no risk of burning, children, pets or materials. These are a must have for every football crazy man or boys room!