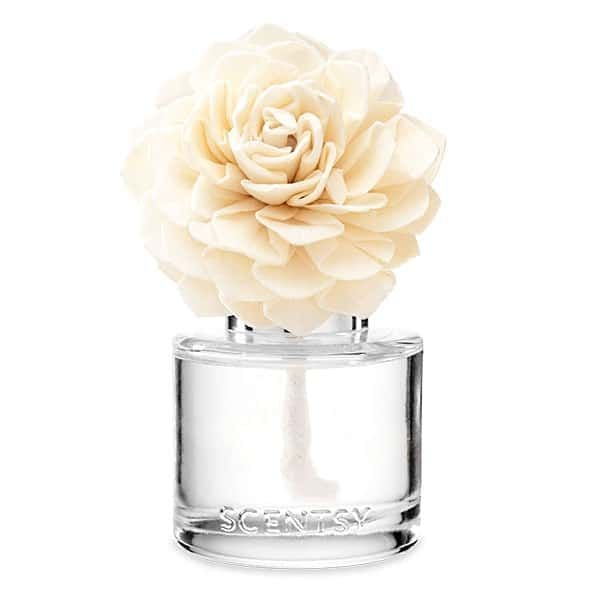 Cozy Cardigan Fragrance Flower is a new release fragrance flower from our Autumn & Winter Scentsy range going forward. Handcrafted of natural material (so no two are exactly alike!), our Fragrance Flower's simple, elegant design complements any décor, while releasing beautiful scent for up to 60 days.
Cozy Cardigan Fragrance Flower allows you to find bedded bliss in layers of soft suede, blushing rose and amber silk with this stunning fragrance. This scent has been really popular with Scentsy customers so Scentsy have chosen to add it to our very popular Fragrance flower range to give you more choice than ever before.
Enjoy our Cozy Cardigan Fragrance Flower in a small space to get the most out of this stunning fragrance. perfect for bedside cabinets, bathrooms and more.
Please be aware our Scentsy fragrance flowers are a really popular Scentsy product and may sell out quickly. If you love our Cozy Cardigan Fragrance Flower grab that while you can. Scentsy fragrance flowers are perfect for gift giving and are presented in a small Scentsy logo box perfect for wrapping.