Childrens Scentsy Diffusers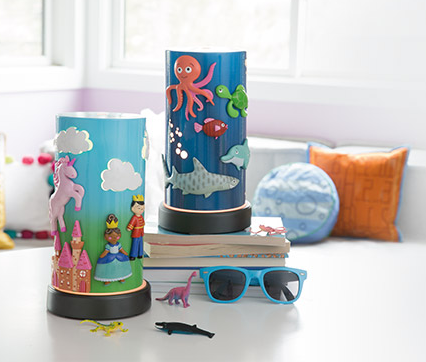 Scentsy Kids scented Oils & home fragrance Diffusers! Our New Scentsy fragrance product! Dazzle them with a magical, multi-sensory scented experience. Kids will love creating playful scenes on their very own Scentsy home fragrance diffuser with colourful magnets in two kid-inspired designs. Each child's Scentsy home fragrance Diffuser features multiple LED lighting options and mist options. Plus each Kids Scentsy diffuser comes with a set of magnets that kids can change to create their own story design.
These fab creative Kids Scentsy home fragrance Diffusers are a perfect addition to any child's room. Pair our Scentsy kids diffusers with one of our new Scentsy kids scented oils for a perfect Scentsory aromatherapy experience.
With 16 led lighting options these are perfect to be used as a night light without having to diffuser fragrance.
Why not give our lavender scentsy home fragrance oil a go to help relax and unwind the children at night, you never know they may well sleep better. Lavender is well known for calming affects.