Charity Scentsy 2014-2015 cause product
Scentsy donates to Bliss Charity 2014-2015 Scentsy has been supporting Bliss by donating £7.00 from the sale of every Roosevelt the Rabbit* Scentsy Buddy in the UK.

About Scentsy Fragrance
Scentsy Fragrance is a direct selling company and international leader in fragrance, offering a variety of home and personal fragrance products. The simplicity and value of its flagship product – scented, wickless candles headed in decorative ceramic warmers – provides a better alternative to burning wicked candles. Scentsy Fragrance also offers the Scentsy Buddy, plush animals with a fragrant Scent Pack inside, and a personalised fragrance line comprised of body and laundry care products. Scentsy Fragrance products are sold through a network of independent consultants running home-based businesses throughout North America, Europe and Australia.
To embrance one of Scentsy's core values of generosity, the Scentsy Family Foundation, with the help of independent Scentsy Family Consultants' nominations, selects a charitable cause or organisation to support by creating a distinctive new product in its honour. This season the charitable cause product is the Roosevelt the Rabbit Scentsy Buddy and the charity is Bliss!
Who Are BLISS?
One in every nine babies in the UK is born premature or sick. That's more than 80,000 babies each year, with one baby being admitted to special care every six minutes.
Every baby deserves to reach their full potential. Unfortunately, some babies struggle with being born too soon, too small, or too sick.
Bliss is the UK charity working to provide the best possible care and support for all premature and sick babies and their families. Bliss works together with doctors and nurses to improve the care that premature and sick babies receive, while supporting anxious families with counseling, message boards, support groups, and advice.
Your purchase of the Roosevelt the Rabbit Scentsy Buddy (£33, VAT inclusive, includes one Scent Pak of your choice) will support Bliss, allowing it to continue its work to support premature and sick babies and to bring comfort to families when they need it most. £7.00 will be donated from the sale of each Roosevelt to Bliss.

There are many Scentsy fragrance Scents paks available to place in your scentsy buddy, here are examples...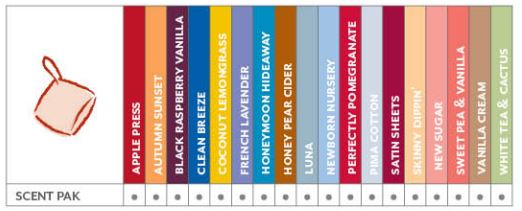 Thank you to everyone for amazing support to bliss charity by purchasing the gorgeous Scentsy fragrance Roosevelt scentsy buddy.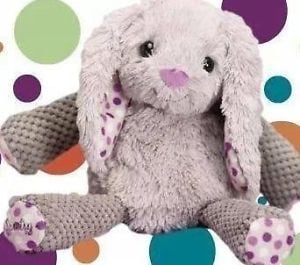 This buddy is no longer available.