Scentsy Warmers are Safe Candle Burner Systems
Scentsy Warmers - Safe Candle Burners - Scentsy Candle System - Electric wickfree/wickless Scentsy candle warmers. View the range of candle warmers. Our Scentsy wickfree/wickless candle warmers are designed to gently warm and melt our scented candle Scentsy wax bars from a low watt hotplate fitted inside our electric warmers to give off the ultimate candle wax experience. Prefect to treat yourself and your home or give someone as a special gift.
There are a huge range of ceramic electric candle warmers to suit any style or decor including themed candle warmers, childrens candle warmers, light up candle warmers, candle warmers with no lights. If you love scented candles, scented wax this is the place to be.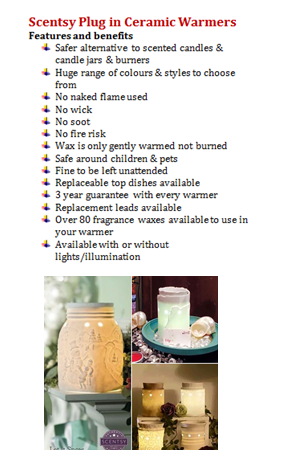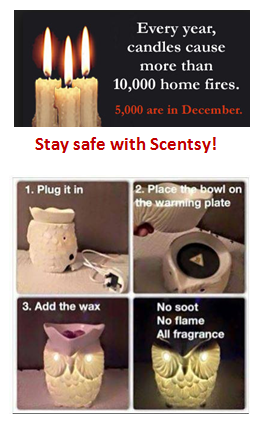 ---