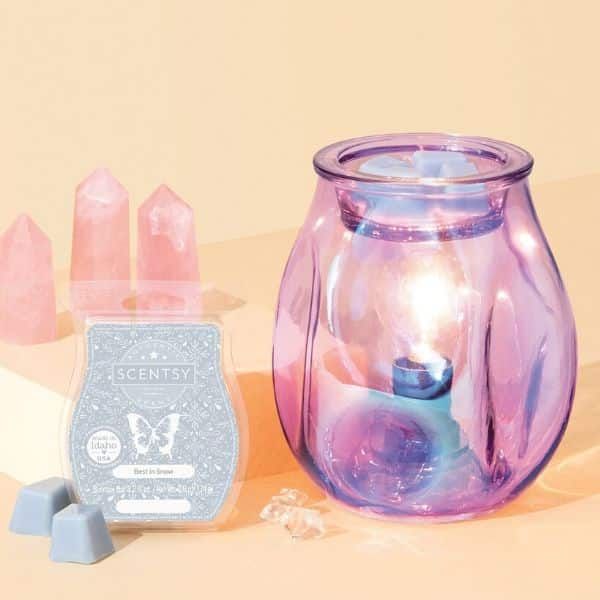 Bubbled Ultraviolet Scentsy Warmer is a stunning blown glass warmer created by hand. Be inspired by the ultraviolet bubble effect within the shell of this warmer. The ultraviolet see through blown glass effect gives an amazing glow when switched on and would create a perfect 'wow' factor to any home. If you love style scent and bold colour our Bubbled Ultraviolet Scentsy Warmer was designed with you in mind.
Bubbled Ultraviolet Scentsy Warmer is powered by elecric and is 16cm tall, this gorgeous warmer is lit with a 25 watt bulb inside of the warmer to give the amazing lighting effect while gently warming your favourite Scentsy fragrance.
Melt your favorite Scentsy Wax scent and fill your home and office with safe Scentsy Wick Free Scented Candle warmers and fragrances for a great scent experience.
These wick free and wonderful creations by Scentsy means there is no wick or flame is needed to enjoy gorgeous wax fragrances, enjoy a safe scent experience without any soot or smoke. Pair with one of our Scentsy wax bars, switch on and enjoy.