Scented Gifts - Unique Scented Gifts Brought to you by Scentsy!
Posted on
Find unique scented gifts at Scentsy Wick Free Scented Candles. Whether you're looking to treat mothers, sisters, best friends, children or a loved one - these exclusive gifts are just perfect for that someone special. Not only do we offer a safe alternative to candles, we offer a great range of top quality scented gifts for the special person in your life. Choose from an amazing range of electric flame free and safe candle warming systems, world class led colour changing oil diffusing systems, scented bath balls perfect to relax and unwind along with collectable limited edition teddies designed to be brought to life with a fragrance pak. All of our Scentsy scented gifts are top quality and designed to last.
Let's take a closer look at some of our scented gifts available here at Scentsy Wick Free Scented Candles…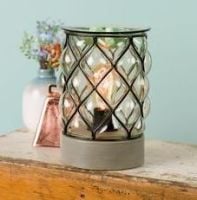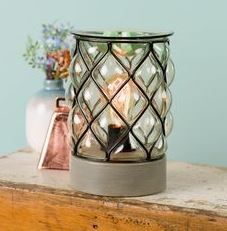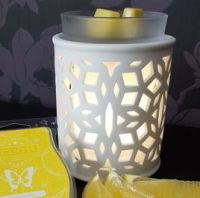 Scentsy Candle Warmers…Firstly you will be blown away by our flame free electric candle warming systems. These top quality candle warming systems come in a huge range of styles, colours and finishes to suit any special person in your life. We don't just offer a simple candle warming system, we offer a system like no other, all of our candle warmers are designed to gently warm and melt our specially formulated candle wax bars known as Scentsy bars to give off a safe flame free high quality fragrance. Some are fitted with a low watt hotplate inside of the warmer to gently warm the wax, while others are designed to warm wax using a light bulb creating a lamp shade and 2 in 1 warming system. We offer so many Scentsy fragrance wax bars in a huge range of fragrances, the difficult part of buying your special gift is the choice! Pair one of our Scentsy candle Warmers with one or more of our Scentsy bars for the perfect gift. You are sure to find a great range of fragrances to suit the special person on your life. The reason our Scentsy warmers are so popular is due to the fact they only warm at low temperatures to warm the wax, the wax warms and melts giving off a great fragrance experience with no naked flame, no toxins and no burnt with smell and because there is no extreme heat they are safe around children and pets and well as no fire risk, even children can use our Scentsy candle Warmer in their bedrooms as a luxury gift!
Scentsy Diffusers… These special LED colour changing lamps are a real game changer and an extreme luxury focal point to any home. These are the ultimate luxury gifts which are extremely popular with those who love aromatherapy. We say this vessel is a diffuser; however it's actually a 3 in one system! Our Scentsy Diffusers can be used as a humidifier (by just adding water and no oil) a colour changing luxury lamp which allows you to rotate through all colours, stay on one colour of your choice or chose a candle flicker mode. In addition the Scentsy Diffuser can be used as an ultrasonic cold mist technology oil diffuser to dispense fragrance into the air by a light mist giving you instant fragrance. You can customise you fragrance experience by adding as much or as little oil as you desire. These diffusers are the most advance diffuser on the market worldwide and come with a lifetime manufacturer warranty on defects. There is no other diffuser on the market created to the standard of our Scentsy diffusers. Our diffusers are so versatile they are designed to allow you to use any type of fragrance oil. We offer a great range of natural and essential fragrance oils, uniquely harvested to create unique and natural scents, however if you already have a favourite oil you currently love and use, you can also you that in our Scentsy Diffusers! The special person in your life will be blown away by this unique luxury gift! Not only is this a great luxury gift, there are many benefits to using a Scentsy Diffuser.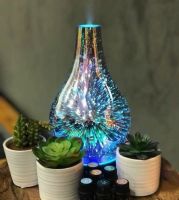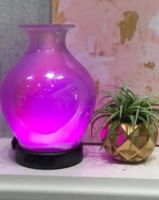 Let's take a look at another great gift for both adults and children…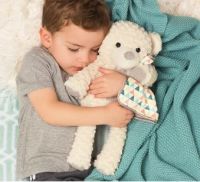 Scentsy Buddies… Our Scentsy buddies are limited edition teddies produced in limited quantities and brought to life with a scent pak, these huggable cuties make great gifts for both children and adults; these are extremely popular with collectors. Each of our Scentsy buddies are not around for long, when one buddy sells out another is released in its place. These unique fragrance gifts are a simple yet desirable gift with added fragrance with the help of our fragrance Scent Paks. Insert a Scent Pak into the back zip pocket of the buddy and bring your teddy to life with some of the best scents Scentsy has to offer. If you want your Buddy to smell, just give them a squeeze! If you'd like to swap your Scent Pak for a different fragrance, simply unzip your Buddy, remove the Scent Pak, and replace it with another one of your favourites. Each individual Scentsy buddy comes with one scent pak of your choice. Children love their scents buddies smelling of things they love, either a scent that remind them of sweets or cake (my son says vanilla bean butter cream smells like cake lol) Lavender is know for calming effects and helping children to sleep, if you yourself are notthe best sleeper or you have a child that isn't the best at settling at night why not try a Scentsy buddy to cuddle up to with a touch of our French lavender scent pak. We offer a huge range of scent paks for our buddies, but these scent paks can also be used for a number of other things, if you would love a touch of Scentsy fragrance in your bedroom they are great for drawers, wardrobes or keeping stored lined fresh. Many customers use theirs to go on holiday in suitcases or pop them in their gym bag to keep their bag smelling fresh. They are suitable to be used just about anywhere.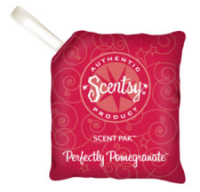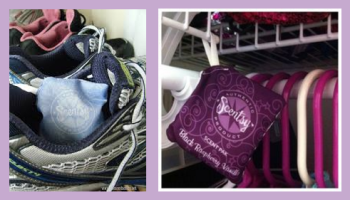 shop all Scentsy scented gifts from my online Scentsy store