Scentsy Buddy / Serena the Sleepy Bear / Limited Edition
Posted on
Love collectables? Love fragrance? Meet the newest addition to our limited edition Scentsy family, Serena the sleepy bear is the most adorable little friend for that special little person in your life.
Who's ready to settle in and hibernate? Serena the Sleepy Bear! She's all set to snuggle into a little one's arms and take a long nap. Serena even comes with her own super-soft blankie so she's extra cuddly!
But don't snooze and miss this sweet, lovable bear! Serena is only available while supplies last.
Every Scentsy Buddy features a zippered pouch to hold your favourite fragrance. Serena the Sleepy Bear is £36/€44 and comes with the Scent Pak of your choice.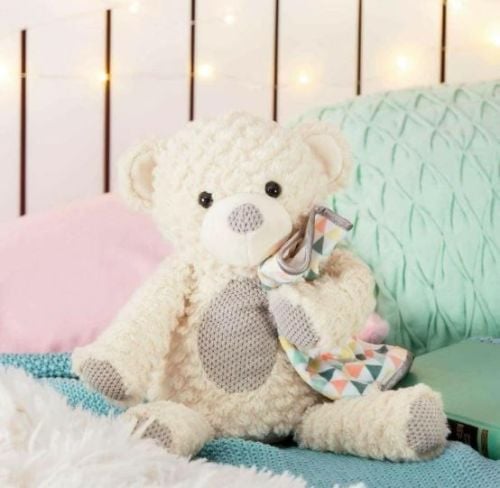 Not only have we got our new edition Serena.. we also have some other great Scentsy buddies up for grabs. Check out all limited edition scented teddies available in my online store. Choose from a great range of scent paks available to go into the zip pocket of your Scentsy buddy to bring your buddy to life. Choose a scent pak free worth £8.75 when you purchase a buddy of your choice. Pick and choose your own fragrance to customise your buddy.
Shop Scentsy limited edition buddies here