Love Candles? Scented Candles? Try Scentsy!
Posted on
Did you know.. Buying Scentsy wick free scented candle warmers and scented wax bars works out cheaper in the long run than buying other well known candle jar brands.
There are so many different special occasions to buy Scentsy products. Obviously our winter season is our busiest time as Scentsy consultants. Many customers buy Scentsy to gift for Christmas simply because it's the gift that keeps on giving. During my time as a Scentsy consultant, I have talked to so many customers who have told me that their relative or family members decided to buy Scentsy for them. Customers love to buy Scentsy as gifts throughout the year as well as the Christmas season. Mother's and Father's Day are wonderful to buy Scentsy products for Mam and Dad. Trust me; you can't go wrong when you buy Scentsy for your parents or grandparents! Other special times to buy Scentsy are Valentine's Day, Easter, Halloween and Birthdays. Scentsy develop products specifically for each holiday theme; you won't be disappointed when you buy Scentsy!
Do you have friend or family member graduating from college, buy Scentsy as a graduation present? Someone getting married, Scentsy makes the perfect wedding gift or anniversary gift? Do you have a friend or family member just move into a new house; buy Scentsy as a housewarming gift! Don't forget that Scentsy makes great gifts for friends and family, but is also perfect to treat yourself and your home to fragrance your space with amazing fragrances.
As a consultant we often hear people that have not tried our Scentsy products say 'I think they are expensive' however, as a fan of candles, scented candles and candle jars you can compare the prices to see Scentsy warmers and wax bars actually work out cheaper than buying well known scented candles jars in the long run.
If you are a scented candle fan and have never tried Scentsy you really don't know what your missing!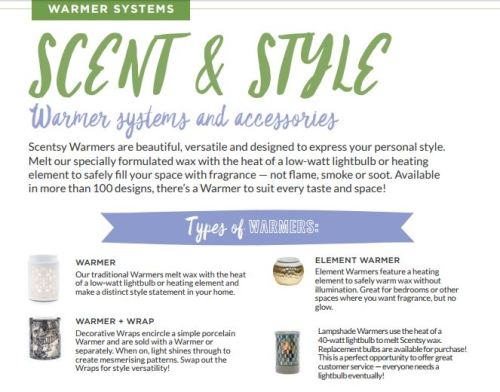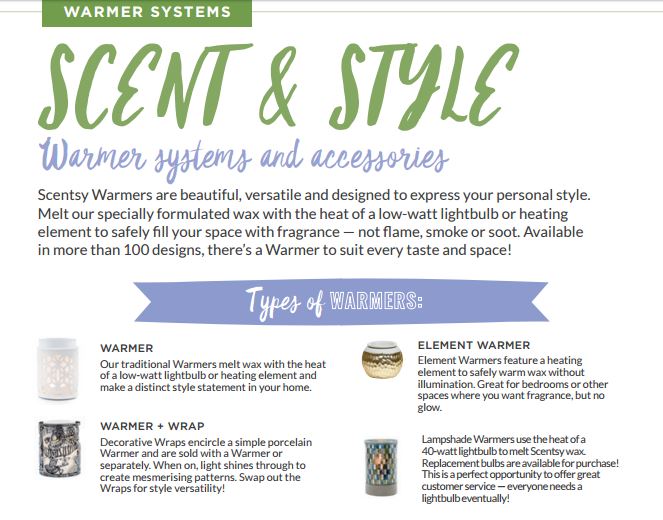 Scentsy isn't just wick free candle warmers and scented wax bars anymore, it's a total scent experience. Scentsy now offers world class home fragrance cold mist technology Diffusers with 100% Natural Oils, Essential Oils, and Essential Oil Blends. Scentsy started selling Diffusers in the Fall 2015 catalog season and diffusers have been a huge hit! These are designed for those who prefer a personal fragrance experience by natural or essential oils and those who love aromatherapy experiences. With 16 different LED lighting settings they are also perfect for those who love to be up to date with the latest technology products. These amazing Scentsy diffusers are the ultimate gift!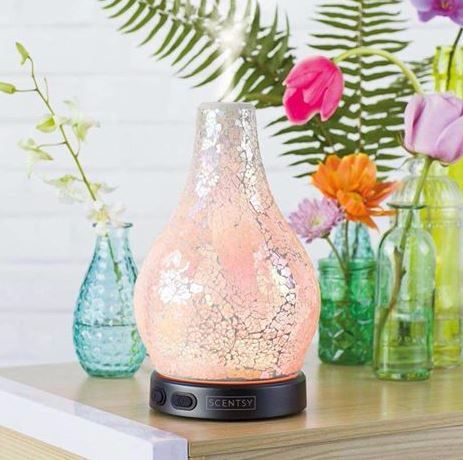 Again customers may think our diffusers seem expensive, however with a lifetime manufacturer warranty these products are designed and created to last, allowing you to make the most of your money by using them for years and years. All Scentsy diffusers come with a lifetime manufacturer warranty on defects.. but you must remember to register your diffuser to activate your warranty.
Please visit my website and buy Scentsy Diffusers, Essential Oils, and Essential Oil Blends.
If Diffusers aren't you cup of tea, you can still buy Scentsy warmers which use the traditional wax in the dish system. Don't forget to take a look around my Scentsy shop to see what fantastic scented products we have products for kids, products for men, products for your laundry and also charitable cause products.
Scentsy isn't just adults, you can buy Scentsy products focused on the kids! Kids love the limited-edition Scentsy Buddies which are available while supplies last, please visit my website and buy scentsy limited-edition scentsy buddies. Scentsy Buddy Clips are so cute and are great for backpacks and bedrooms, the kids love these! Kids now have more choices with Kids Warmers and Fragrances and Kids Diffusers and 100% Natural Oils. Another great reason to buy Scentsy products for the kids are the new Bath Smoothie and Scrubby Buddy products, made in mind just for kids! Visit my website to view all the Kids offerings!