Scentsy Diffuser & Get 3 FREE Oils February 2017
Posted on
Buy any Scentsy Diffuser In February & get three Scentsy Oils completely FREE!! Not only will we give you three free oils we are offering 10% off every diffuser purchase! Shop Scentsy Diffusers Online today. dont Miss out!
Between the handcrafted, artisan-inspired design and a dazzling display of colour and light, each Scentsy Diffuser is a bona fide objet d' art. But when you add customisable, fresh-picked fragrance and interchangeable shades, you have a whole new take on home décor!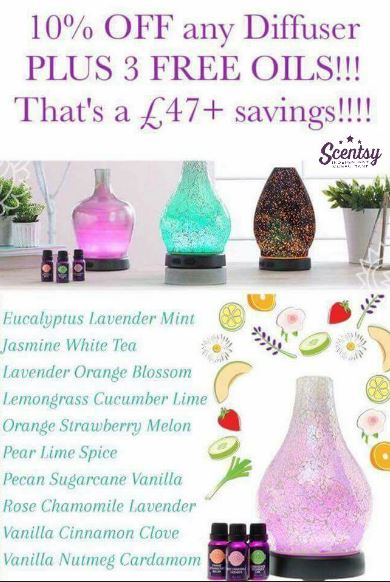 To offer our fans and cutsomers more this february on our Diffuser sales, we're including three FREE 100% Natural Oils with every Diffuser purchase from 1-28 February 2017 or while supplies last!* You'll get to choose three Oils from the following fragrances:
Eucalyptus Lavender Mint
Jasmine White Tea
Lavender Orange Blossom
Lemongrass Cucumber Lime
Orange Strawberry Melon
Pear Lime Spice
Pecan Sugarcane Vanilla
Rose Chamomile Lavender
Vanilla Cinnamon Clove
Vanilla Nutmeg Cardamom
But the excitement doesn't end there! Because February is a transition month, our Diffusers will be 10 PER CENT OFF through 28 February! So you get free Scentsy Oils and discounted Diffuser pricing.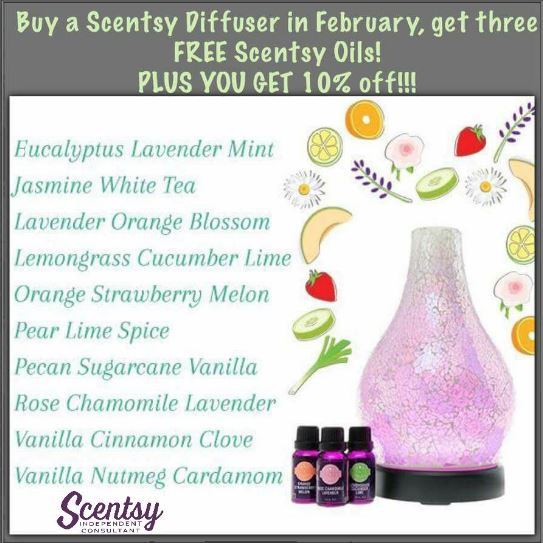 Our Scentsy fans are going mad for our new Scentsy diffusers, designed to give our most personal fragrance yet, this offer is expected to sell out very quick. Dont miss out on this fantastic offer if you love our diffusers.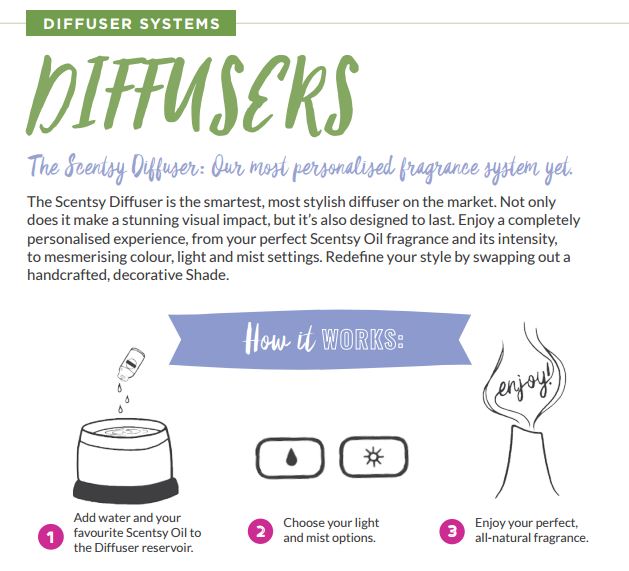 **Please note that supplies for this promotion are limited, but all Diffusers and Oils will still be available for individual sale if the items allocated for the promotion have sold out.