Clothesline Scentsy Bar
Posted on
By far one of our most popular Scentsy fragrances released. Everybody loves a fresh and clean smelling home, with our clothesline Scentsy fragrance we offer just that, a lovely clean linen smell brought to you by Scentsy, This fragrance smells amazing and is perfect for those that like fragrances to last and linger around the home. Crisp greens, orange flower, creamy violet and even a hint of white wicker basket will let you savor the scent of just-washed laundry - dried naturally in the fresh air - anytime you please.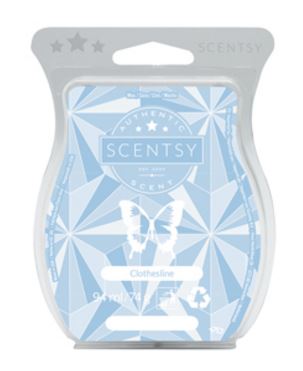 Our Clothesline Scentsy bar is a must try fragrance, certainly one of my favourites and very popular with current customers, you won't be disappointed with this gorgeous clean smelling fragrance.

Now available in a great range of other Scentsy fragrance products!