Scentsy UK - Shop UK Scentsy candles, warmers & diffusers
Posted on
Scentsy diffusers, Scentsy warmers all with UK wattages are available to buy from my UK online Scentsy shop. All Scentsy current Scentsy candle fragrances are available to view or buy along with previously discontinued fragrances. We have an amazing range of candle bar scents for you to choose from. Safe candle warming systems are available in my scentsy store along with all current scentsy oil diffusers. Shop my UK Scentsy shop today for all your Scentsy needs.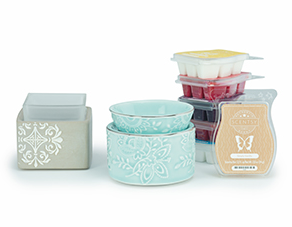 Scentsy wickfree scented candles, warmers, diffusers & scented products. Wick Free Scented candles Scentsy offers a safer alternative to scented candles. Scentsy wickfree/wickless candle warmers have no wick, no flame, no soot, no smoke and no fire risk! Scentsy's decorative ceramic wick free candle warmers are used with amazing wick free/wick less scented candle fragranced wax bars called Scentsy bars. These scented bars are safer, stronger, longer lasting than traditional scented candles and come in a huge range of fragrances you will love! Scentsy candle warmers & scented candle fragrance wax bars are safe to be used almost anywhere.Our scentsy wickless/wickfree scented products, wickfree warmers, scented candle wax bars, oil diffusers and other scented products are available from my online Scentsy shop.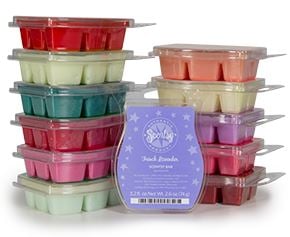 Our gorgeous smelling Scentsy bars are perfect to pair with a Scentsy warmer to treat yourself and your home or give someone as a special gift. There are a huge range of ceramic electric candle warmers and scentsy scented candle wax bars to suit any style or taste. Our wickfree scented Scentsy candle wax bars are designed to hold more fragrance oil than traditional candle wax to give off an amazing scented wax experience when gently warmed. If you love candles, fragrances & scented wax this is the place to be. We have over 80 amazing Scentsy wax bar fragrances to choose from.

The main scentsy products on the market at the moment are wick free ceramic hand crafted safe scentsy candle warmers with fragrance scentsy candle wax bars, however great news for those oil scented fragrance fans... Scentsy have now introduced...
THE WORLDS MOST ADVANCED ULTRASONIC NEBULISING DIFFUSER!!
THE NEWEST AMAZING INTERIOR DESIGN FRAGRANCE PRODUCT!!
Our Scentsy Diffuser is our most personal fragrance experience yet. Simply add water and your favourite Scentsy scented Oil to the reservoir, choose your light and mist option and enjoy. The Scentsy Diffuser releases your perfect fragrance, carried in a microscopic mist, for an exclusively natural, full-bodied, immediate experience precisely matched to your personal preferences.