Scentsy Fragrance UK
Posted on
Scentsy Fragrance UK Candle Warmers, diffusers & Scented products - Buy yours Online UK. Come home to Scentsy beauty, style & comfort. Discover your perfect sensory retreat. Our Home products are designed to infuse your space with beauty, style and blissful fragrance. Express your point of view with fine finishes, hand-painted details and unmatched craftsmanship.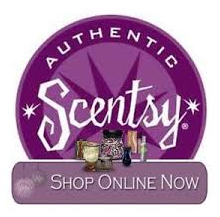 SCENTSY DIFFUSERS
Instantly fill your space with all-natural Scentsy Oil fragrances with an artful, elegant Scentsy Diffuser, customised with lighting and mist options to deliver your perfect sensory experience. Available in seven stunning designs. Lift your spirit and enliven your space with a handcrafted vessel, customised with style and light. A fragrant mist takes flight, fulfilling an elegant, multi-sensory experience that instantly transports your senses and restores your soul.
SCENTSY WARMERS
Distinctive Scentsy Warmers melt specially formulated wax Scentsy Bars with a heating element, filling your space with beautiful fragrance with no flame, smoke or soot. Scentsy warmers come in a huge range or styles, colours and finishes to suit into any room or decor.