Fragrance Candle Wax Melts - Scented Wax Tart Bars - Candle bars
Posted on
Enjoy beautiful fragrance in any room with our great choice of fragrance candle Wax melts. Scentsy wickless wax bar melts are used as tarts with no wick. These candle wax bar melts are designed to be gently warmed to release a fab true-to-life fragrance. Stronger & Longer lasting fragrances than tradional candle tarts. To use our fragrance Scentsy wax bars break off one or 2 cubes of wax bar to warm and melt for the ultimate scented candle wax experience. With over 80 amazing fragrances you sure to find many fragrances you will fall in love with!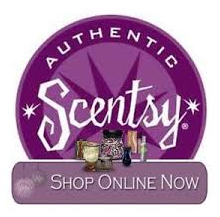 Fruity fragrances, mens fragrances, floral fragrances, clean fragrances, newborn fragrances, cafe fragrances, spa fragrances, summer fragrances, winter fragrances, kids fragrances, romantic fragrances, theres so many amazing fragrances to choose from! Mix and match fragrances.
.
Can be purchased in single bars (8 Wax melt cubes in a bar) 3 pack of bars or 6 pack of bars.
***To take advantage of our multipack 3 pack or six pack savings. Please use the combine and save option before choosing your Scentsy fragrances.