Sell Scentsy - Become A Seller - Scentsy Rep - Scentsy Consultant
Posted on
Sell Scentsy - Join TODAY to start selling Scentsy. Become a Scentsy Rep also known as a consultant. Start working from home selling amazing scentsy products. Do you already love Scentsy wickfree & scented products? Would you like to place your own orders for friends & family and get paid? Now you can. Join Scentsy to become a Scentsy Seller or Rep (Also known as a Scentsy Consultant) Joining Scentsy is easy.
Did you know when you become a Scentsy seller you can earn yourself free Scentsy and half priced items when placing orders for friends and family? If you already know and love Scentsy this definately the opportunity for you! Join Scentsy to sell Scentsy as a hobby... who knows, you may love selling Scentsy that much you decide to make a full time career out of it!
What do you have to loose? Nothing! The amazing Scentsy starter kit is great value and has everything in it you need to get started. Including 2 Scentsy warmers, a full set of over 80 fragrance party tester wax pots, sample scentsy bars and paks and all other business materials.
Heres an example Scentsy starter kit from a new joining consultant.
*Please note contents and warmers may vary.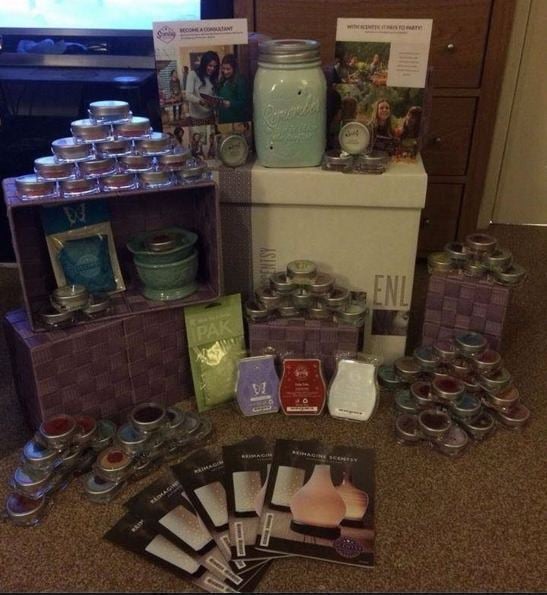 The starter kit cost £85 + £6 shipping (€99 and €10 shipping) but is worth over £200. Thats amazing value!

Join now to become a Scentsy seller or give me a call to discuss anything about joining Scentsy 07943730454.