Candles & Scented Gifts | Scentsy | Hartlepool
Posted on
Buy Scentsy wick free candles, oil diffusers scented teddies and other fragrance & scented gifts. Scentsy scented gifts are perfect unique gifts for any occasion, we offer safe wickless/wickfree electric ceramic warmers designed to gently warm scented wax from a low watt hotplate inside of the warmer to give a safe flameless scented candle wax experience. Scentsy wick free warmers have become more and more popular due to the fact they are safe around children and pets. Scentsy candle warmers have no wick, no naked flame, no soot and no smoke. Prefect to treat yourself and your home or give someone as a unique gift. Ideal for those who have everything and you have no idea what gift to buy them! There is a huge range of scentsy wickless candle warmer is all different colours and styles to suit any taste or decor, theres sure to be somthing to choose for anyone. To use these fab scentsy flame free candle warmers you place 2 cube our our scentsy candle bars into the top dish of the warmer switch on and enjoy. Its as easy as that... and every scentsy candle warmer comes with a 3 year manufacturer guarantee! We have over 80 scentsy candle bars fragrances to choose from to use in your warmer to suit anyones tastes ranging from fresh, newborn, fruity, lavender, cherry, floral, mens fragrances, spa fragrances, summer fragrances, christmas fragrances, romantic fragrances, kids fragrances and more!
As well as our amazing wickless flame free scensty candle warmers scensty also offer other amazing products, our new range is the new world class led cold mist technology ultrasonic oil diffuser with 16 different lighting settings, these amazing products are unique and current the most advance il diffuser on the market worldwide! We offer natural essential oils to go with our diffusers for those who love all natural products. These amazing world class oil diffusers come with a full LIFETIME WARRANTY!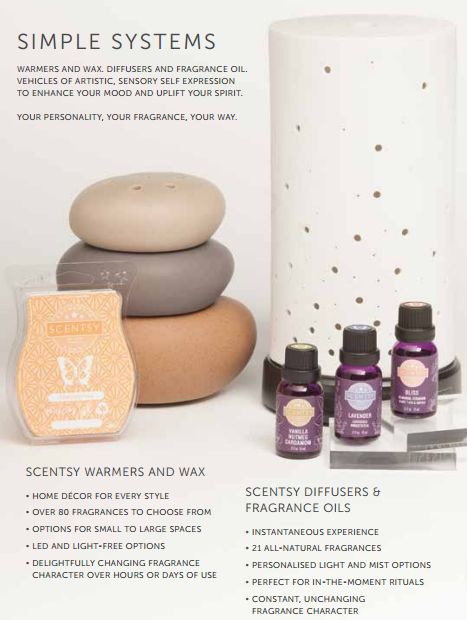 Our scentsy fragrance product line doesnt stop there! We also have more amazing gifts for anyone including scented teddies known as scentsy buddies, these hugable cuties are limited edition and are only produced in limited quantities, each time a scentsy buddy comes out if you love them you have to grab them while you can! You can bring these scensty buddies to life by placing a scent pack into the back pocket of the scentsy buddy to give off a fab scentsy fragrance. All scentsy buddies are suitable from birth

You can buy scentsy wick free or fragranced products online from my online scentsy shop and have prducts delivered to your door. Not only do you have the option to buy scentsy online, i also offer the party option! Try, see, smell and view scentsy demonstrated in the comfort of your own home, using the party option you have the chance to sample and try before you buy as well as earning amazing rewards for hosting a party at your home! You as the host earn the amazing rewards.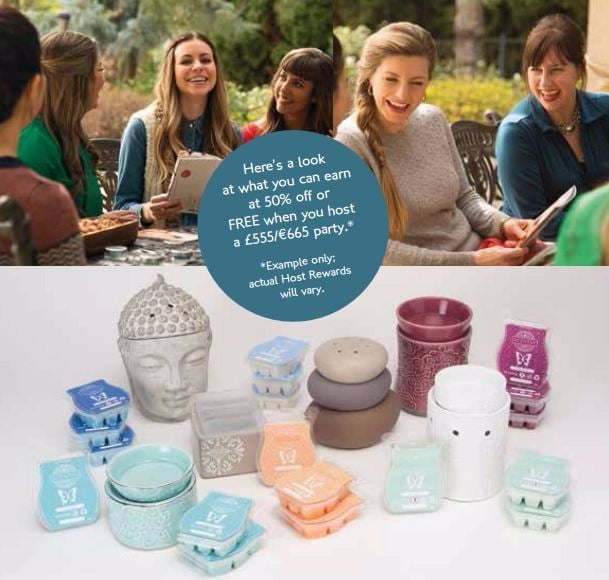 REIMAGINE THE SCENTSY PARTY
Our beautiful fragrance products must be experienced. Host a Scentsy party to discover what's new, make sweet memories with friends and family — and save on the products you love.
GET THE MOST WHEN YOU HOST
• Get up to four Scentsy products at 50 percent off.
• Earn free products equal to 10 to 15 percent of your party's sales.
• Get an additional half-priced product when any of your guests hosts a party and you attend.
WHAT'S YOUR PARTY STYLE?
Your Consultant will help take care of the details.
Pick a party experience, and you're on your way:
• Invite friends over for a cosy night in.
• Host an open house for friends and family.
• Take the party everywhere you go with a convenient basket party.
• Have a party through Facebook and invite everyone to shop your party online!