Scentsy Is More Than Warmers & Wax - Change Your Life.
Posted on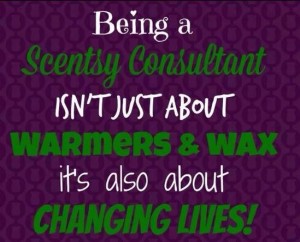 Change your life, change your lifetyle, set your goals. You may decide to simply start offering amazing wick free scented products to friends ansd family to maybe work around a current job, when you become more confident you can offer local parties. Scentsy parties are a fantastic way to share scentsy products, by offering guests to try before they buy, they get to sample the range of wick free fragranced wax scents and view the safe scentsy warmers working.
You may be thinking... I can't do this around my current job I don't have time. Yes, you can! If the party option isn't for you, you can simply supply people with a small basket of demonstration products for them to demo and show people themselves, we call this a basket party. Scensty products sell themselves when demonstrated! Not only do you earn from offering people a scentsy demonstration basket and doing very little work, the person who takes the basket or hosts a party earns scentsy rewards, free and half priced scentsy items! Yes that's right... these are fantastic rewards! scensty host rewards start at £245 sales. A fantastic opportunity for those who love scentsy and would like to earn their free and half priced!