Buddha head Scentsy Bali Warmer
Our Buddha head Scentsy also known as our Bali Warmer is one of our top selling candles warmers and is now avialbale in the full sized warmer and the matching mini warmer too.
Bali has been an extremely popular Scentsy warmer. He is Clasically sulpted to fit into any modern Decor. Warm your heart, enliven your senses, and inspire your soul, with the amazing authentic Bali Scentsy Premium Buddah Warmer. Relax and let the positive and calming vibrations of the Premium Scentsy Bali Warmer expand your mind. This classically sculpted grey Balinese Buddha head keeps watch over your meditation as it encourages you to unwind with your favorite soothing Scentsy fragrance. Find your inner strength every time you meet the gaze of this wise Awakened One.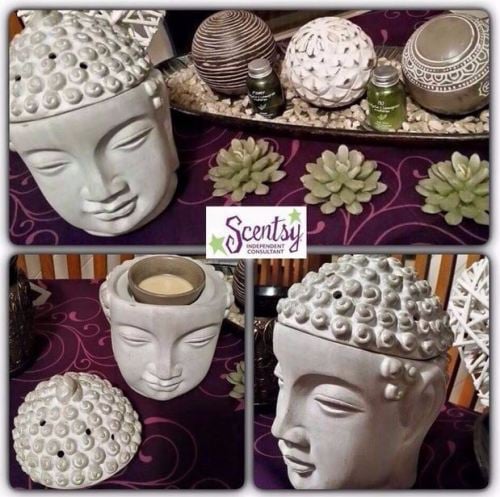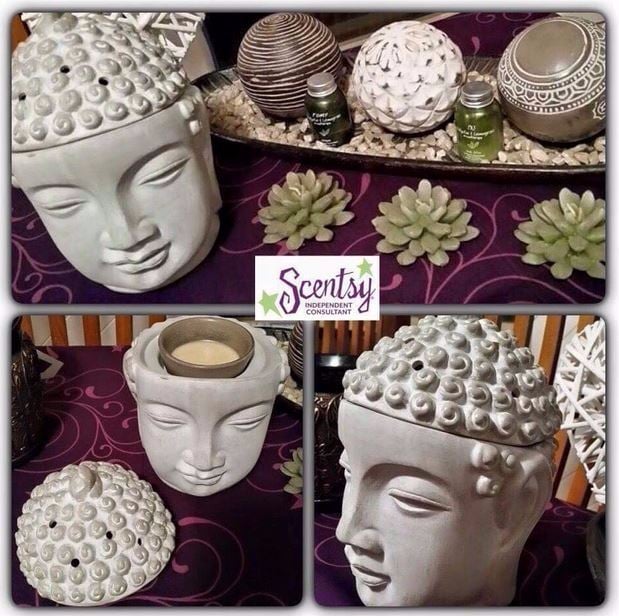 Cultivate a serene state of mind when you add the Bali Warmer to your Premium Scentsy Warmer Collection. Awaken to a clear and calm understanding of the benefits of living a tranquil life, mindful of your place among others, all striving for the greater good. This creamy grey warmer has the look of weathered sculpture, the detailing conveying a sense of peaceful contemplation and you settle your thoughts and pursue a meditative posture to free your mind.
Another truly stunning elegant sylish wick free candle warmer.