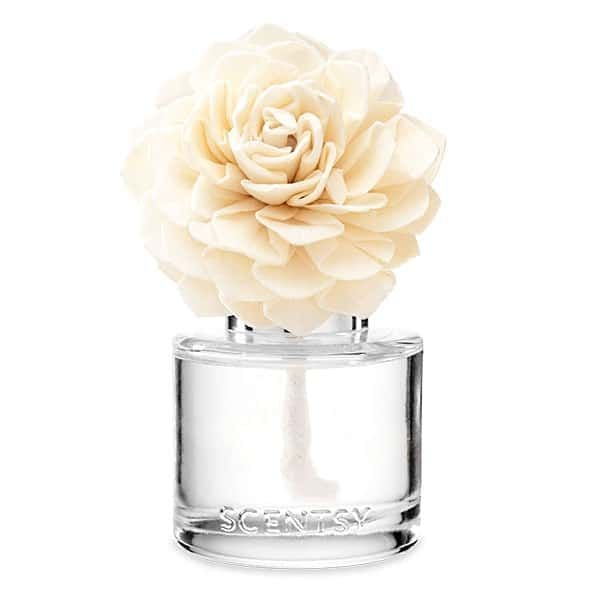 Aloe Water & Cucumber Fragrance Flower. Our elegant Fragrance Flower releases beautiful scent while looking lovely in any space. Just set it out and enjoy — no plug, no problem.
Scentsy fragrance flowers are so popular for the home or gift giving they keep going out of stock. If you see a fragrance you love available in our Scentsy fragrance flower grab that while you can. Aloe Water & cucumber is a top seller in our fragrance flower range.
Aloe Water & Cucumber Fragrance Flower is a mix of ALOE WATER, CUCUMBER PEEL, PALM FROND and PINEAPPLE NECTAR are oh-so-mellow. This is a gorgeous fragrance and has been so popular within our fragrance flower. Our Aloe Water & Cucumber Scentsy Fragrance Flower is highly recommended not only for your home but for gift giving too.
Handcrafted of natural material (so no two are exactly alike!), our Fragrance Flower's simple, elegant design complements any décor, while releasing beautiful scent for up to 60 days. Plus, it's perfectly sized for bedsides, desks, dressing tables and other small spaces — simply set it out and enjoy. No socket required.