Scentsy Fragrances. Our goal is to fill your life with fragrance by captivating fragrances that connect your head and your heart. Designed by award-winning perfumers and fragrance designers using the highest quality ingredients for a long lasting experience. We're completely in love with fragrance and how it makes life better. We Share the Scentsy Love with inspiring fragrances and new ways to show off your style.
We offer a range of fragrances designed to Warm the Heart, Enliven the Senses and Inspire the Soul in a range of products you will love.
The easiest way to buy Scentsy products in a certain fragrance is to visit my Scentsy shop online use the search bar to enter a certain fragrance and all products available for purchase in that scent will come up.
If you are unsure of what fragrances are available to you visit my shop & browse the scent range, this will also provide you with the fragrance descriptions for each indiviual scent.
Our Scentsy wax bars are popular favourite product available in more than 80 fragrances. The fragrance intensity can be increased by adding more wax cubes. Our Scentsy Wax bar fragrances are designed by award-winning perfumers and fragrance designers using the highest quality ingredients for a long-lasting experience. A great value when compared to jarred candles of similar quality. Our fragrances are safe to use with no wick, flame, smoke or soot, just purely simple elegant scent.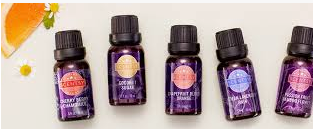 Our Scentsy Oils are the best in the world! Sourced from only the finest natural ingredients from around the globe. Use Scentsy Oils alone or blend them together to create a custom experience.
Our Scentsy pod fragrances allow you to enjoy instant scent with no-spill fragrance beads and last up to 120 hours. These pods come in a range of top selling fragrances providing you with instant fragrance at home or on the go. Pair these with our Scentsy go portable fragrance system or our Scentsy fan wall plug in for instant fragrance gently blown into the air through the beads. Scentsy pods are purchased in twin packs.

Scent Paks enhance a Scentsy Buddy or Scentsy Friend, or freshen up drawers, closets and more available in a great range of fragrances. These are top sellers with people in caravans to add a touch of fragrance. You can use a Scentsy scent pak just about anywhere, pop one in your luggage to keep your holiday clothing smelling amazing.
Scentsy Car Bar Clips attach to your car vent for air-distributed fragrance while on the go. Sold in packs of two.
Scentsy Car Bars include a ribbon for hanging that's embellished with the fragrance name. Hangs freely in your
vehicle.
Hang Scent Circles freely in cars, closets, pantries and more to add a burst of Scentsy fragrance just about anywhere.
Some even sport a fun saying!
All of our products come in a huge range of great fragrances offering you more choices than ever before.

Scentsy Fragrance that feels good! Show your skin some love with nourishing formulas in expressive, all-star scents in our body range. With luxury moisturisers fragrance has never felt so good, over induldge with top selling body care range.
Our handcrafted Bath Balls offer more than just a pretty fizz. Inspired fragrances soothe your senses while premium vitamin-rich moisturisers help nourish and soften your skin. 150 g
Lather. Rinse. Repeat. Introducing the ultimate everyday cleanser designed in stunning fragrances, with a rich, luxurious lather and skin-pampering sunflower oil and aloe. Paraben-free. 228 mL
Hand it over! Give your hands a life of luxury with vitamin-packed protection and pampering in a travel-friendly package allowing you to take your favourite fragrance with you anywhere you go. Made with sunflower oil and aloe. 80 mL
It's in your hands. The perfect cleansing lather, in Scentsy fragrances to match the rest of your Scentsy Body products. 228 mL
End your day with aaahhh. Formulated with pink Himalayan and Epsom salts, premium moisturisers and exclusive fragrances, Scentsy Soak creates a relaxing bath experience like no other. 0.91 kg, multiple uses.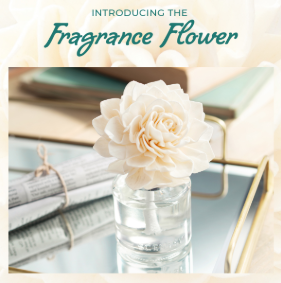 Our elegant new Scentsy Fragrance Flower releases beautiful scent while looking lovely in any space. Just set it out and enjoy, no plug, no problem. This unplugged fragrance flower gently lifts the aroma of essential oils into the air allowing it to be used just about anywhere for a touch of fragrance.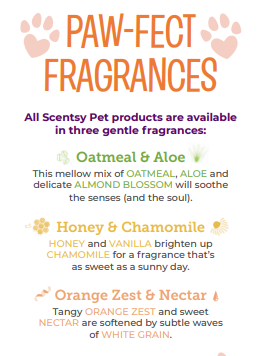 In addition to our usual Scentsy fragrance products we now offer fragrances for pets too. Freshen up your furry friends! And get your grooming game on point with our ultra-gentle, uber-effective collection of pet-friendly products. All Scentsy Pet products are available
in three gentle fragrances. All Pets fargrance products are formulated
with aloe, sunflower oil and colloidal oatmeal to soothe and
moisturise skin, while keeping coats hydrated!