Scentsy Bar Romantic wax scents
Are you looking for a romantic Scentsy wax bar scent? We offer a huge range of fragrances you are sure to love for the perfect night in. Scentsy wax bars come in a range of fragrances including some groegous subtle scents. Scents that have been used for centuries as aphrodisiacs include vanilla, sandalwood and rose. Clary sage, jasmine, neroli, patchouli, vetiver and ylang ylang are other heady, exotic scents associated with sensual pleasures. Most important is to choose scents that you and your partner find appealing. Make Your Home Truly Yours! Find Unique Candle scents from our great selction available. We use a custom, high-quality paraffin wax blend, designed to give you long-lasting fragrance, and selected for its scent loading ability, melting point, and firmness.
All Scentsy bars come in a bar of 8 cubes to break 1 or 2 cubes off to place inside of an electric candke warmer designed to gently warm and melt the warm for the ultimate candle wax experience. In addition to romantic fragrance Scentsy bars we offer some stunning light up Scensty warmers for a gorgeous mood setting background to pair with any fragrance to choose. If you are looking for a romantic gift or scent you have come to the right place.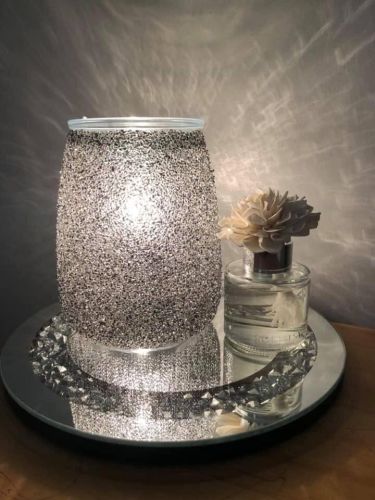 Here is an example of a customer favourite warmer, The example above is the Twinkle Scentsy warmer with a stunning lighting effect, however we have a huge range to suit everyones taste or style. A recommended fragrance in our romantic range of Scentsy bars is our gorgeous shimmer fragrance.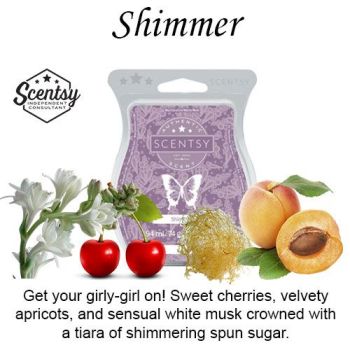 If you are looking for a specific scent visit my Scentsy shop and use the search bar to search for the fragrance you love, each product with that fragrance will then show for an easy shopping experience.