Scentsy plug ins are available for use with scented wax or scented pods. These goregous scent systems are designed to directly plug in to any socket to provide you with amazing fragrance.
Our Scentsy mini warmer plug in is designed to be used with our Scentsy wax bar, these small and gorgeous mini plug in warmers have become really popular due to being affordable and perfect to plug directly into a socket. Lit with a 15w lightbulb for illumination and to warm our scented wax, these are perfect for kitchen or besides for stunning light affect, offering you both light and fragrance in this one scent system.
One of the defining features of our plug in mini warmers is how they can either be displayed with a tabletop base instead of the plug in or plug directly into a wall socket with the plug in base. Whether you're looking for a fragrant decoration on the kitchen counter, or an artful addition to an electrical socket in the lobby or bedroom, the same mini warmer can get the job done! These options make mini warmers ideal for any space where a standard warmer just doesn't fit, our plug in mini warmers are the most affordable for those who love Scentsy but maybe on a budget.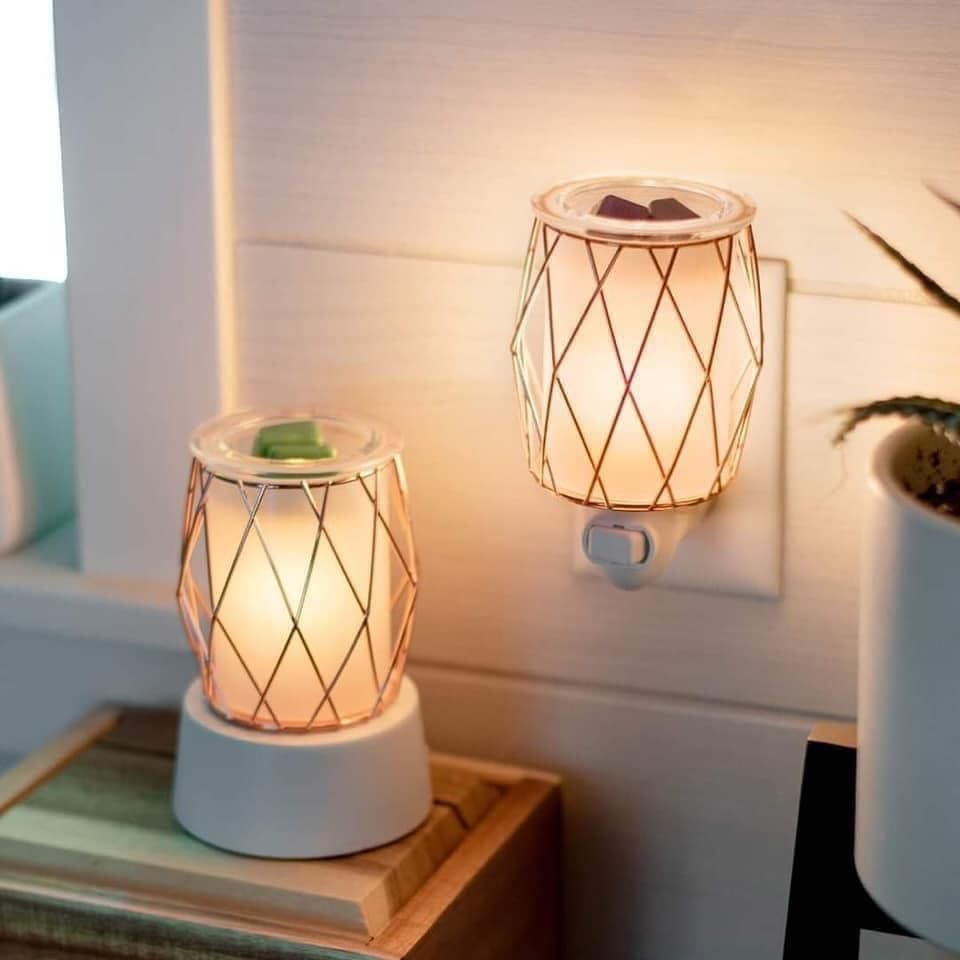 If you've been a long time lover of warmers and wax, or maybe you dabble in diffusers and oils now and then, it's time to expand your horizons and fill even more of your life with fragrance with a Scentsy plug in Fan Diffuser.
If you have children or pets in the house The Wall Fan Diffuser solves a major problem for families who may not wish to use our plug in mini warmers with warm scented wax in. Our plug in wall fan diffuser is cute and sturdy! These plug into any socket, but they work especially great in high-traffic areas like entryways and hallways and all other areas in your home with a socket to plug them in. These wall fan diffuser plug ins hold up to two Scentsy Pods, so you get up to 120 hours of your favorite fragrance with very little effort. Choose from designs without a light of designs including a light.