Scentsy Bathroom Fragrance - Scentsy GO!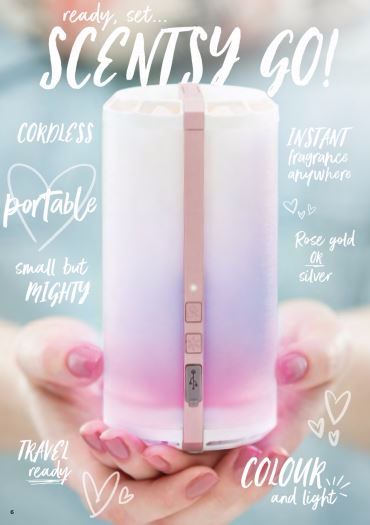 Weve had so many requests for a fragrance system for bathrooms without the need to be plugged in like our warmers... now you have it!
... Scentsy go offers an instant fragrance, Led colour changing LED lighting display and use our specifically designed scentsy fragrance pods to fill your space with amazing scentsy fragrance..
The LED lighting display offers a range of colour choices from single colours or rotate through the full range of colour options.. if u have a favourite colour you have the choice to keep the LED light on the colour of your choice.
Our new Scentsy Go fragrance system has been designed uniquely to gently fan fragrance into the air. Each pod offers up to 120 hours of fragrance. This new unique product is completely child and pet safe.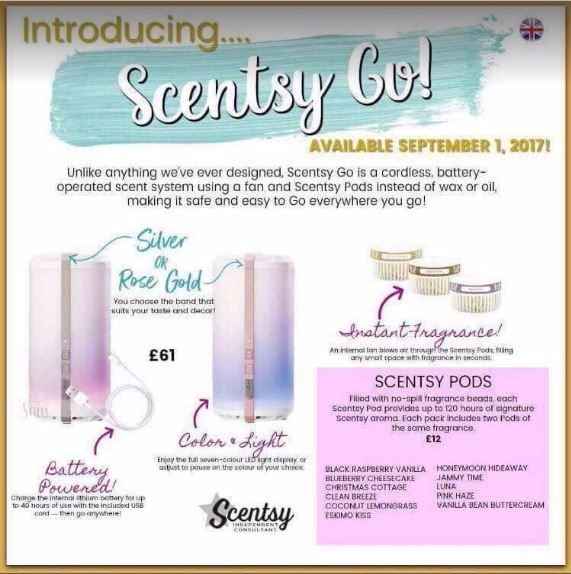 Customise your fragrance strength.. add only one pod for a subtle fragrance or add two for a stronger fragrance (scentsy go systems can hold up to 2 pods at any one time) If you cant decide on fragrance or want to mix 2 of your favourites together you can create your own mixology by placing 2 different scents in at once.