New Scentsy Bar Collection - La Habana!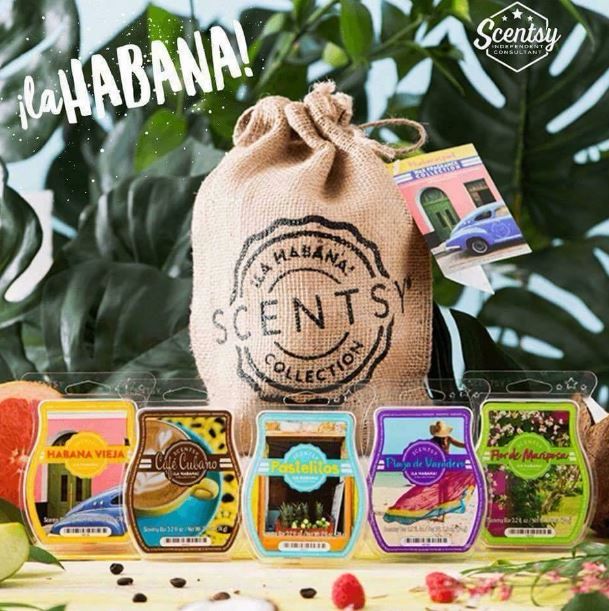 Our New La Habana Collection is arriving in the UK and Ireland in late June and will be available for all of our Scentsy fans to purchase at a fantastic price! This collection is limited edition and will only be available while supplies last!
NEW Fragrance Collection, La Habana!
Who doesn't love travelling to exotic places? Our fans will find it hard to turn down a trip to Havana, Cuba, courtesy of our BRAND NEW fragrance collection, La Habana!
You can purchase our La Habana! Collection three ways:
THE FULL 5 BAR SET COLLECTION IN A DECORATIVE SACK..As a collection, packaged in a decorative burlap sack, for £24/€29 *(£6/€7.25 savings!)
A 5 BAR MIX AND MATCH SELECTION OF YOUR CHOICE(WITHOUT A SACK)A mix-and-match multipack of 5 Bars of your choice for £24/€29 *(£6/€7.25 savings!)
INDIVIDUAL BARS OF YOUR CHOICEIndividual Scentsy Bars for £6/€7.25.*