Join Scentsy France - Become A Scentsy Consultant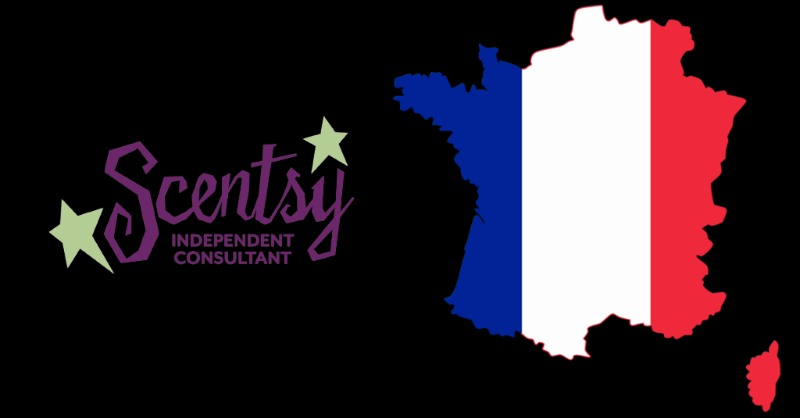 Join Scentsy in France, Become an Independent Scentsy Consultant in France and offer amazing Scentsy products from home, by enrolling with me & joining my team I will support you in starting, developing and growing your scentsy business. I'm looking for people who have a passion for scented candles, home fragrance or unique safe scented products. People who would like to build their own business as a Scentsy consultant working from home. As a Scentsy consultant you would be working for one of the fastest growing worldwide companies, offering amazing luxury Scentsy products working hours to suit you. This is a fab and rewarding opportunity with generous commissions and bonuses and unlimited earning potential. This opportunity allows you to fit Scentsy into your life around a current job to earn a regular long term income. Our commission pay and bonuses are paid monthly. If you enjoy socialising and sharing products with others you have all the qualifications you need to succeed. As well as a regular monthly income there are fab rewards, recognition, incentives and bonuses while earning. Would you love the chance to earn all expenses paid trips to holiday destinations? We provide you with that opportunity and offer some amazing incetives for consultants. All Support & training is provided.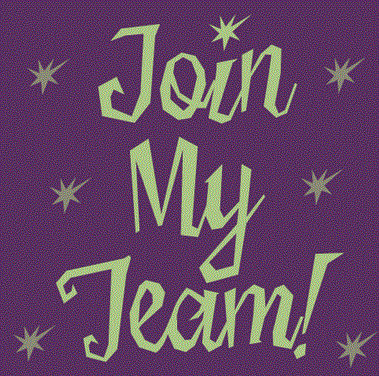 Scentsy offers a safer alternative to scented candles and candles jars and other amazing safe scented products we have a great product line & our products are becoming more & more popular each day, however Scentsy is more than just warmers and wax its about building long lasting relationships, earning an regular monthly imncome as well as recieving rewards and recongition along the way.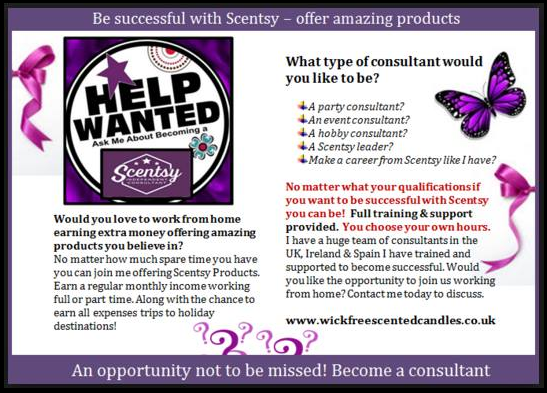 Are you self-motivated? Do you like a challenge? Would you like the opportunity to earn from home maybe around children or a current job? I'm offering the opportunity for individuals to start their own candle & home fragrance business. This is your chance to earn a long term regular monthly income. Work your business part time to top up your current earnings or use your business as a full time career. The monthly pay is commission based. The best people to take on the opportunity are those who want to earn, want to learn, want to achieve and want to better themselves and are willing to put in the time and effort to make their business successful. Selling Scentsy is easy Scentsy products are fab and sell themselves once demonstrated.
There are so many reasons to join Scentsy as a new consultant. You can work your business the way you want to with the help and support from me.
Starting a new business as a Scentsy consultant my seem overwhelming, however you make your journey what your want it to be, if you WANT to achieve you WILL succeed! By enrolling and purchasing the starter kit you have everything you need to get your new Scentsy business launched successfully
Find out about the Scentsy starter kit & compensation plan
If you would like to discuss joining Scentsy as a new Scentsy consultant feel free to contact me. If you already know the Scentsy work from home business opportunity is for you then feel free to join now.
*Remember to choose your country from the drop down menu before enrolling as a new Scentsy consultant. By enrolling with Scentsy today you are already on your way to a brighter fragrant future.