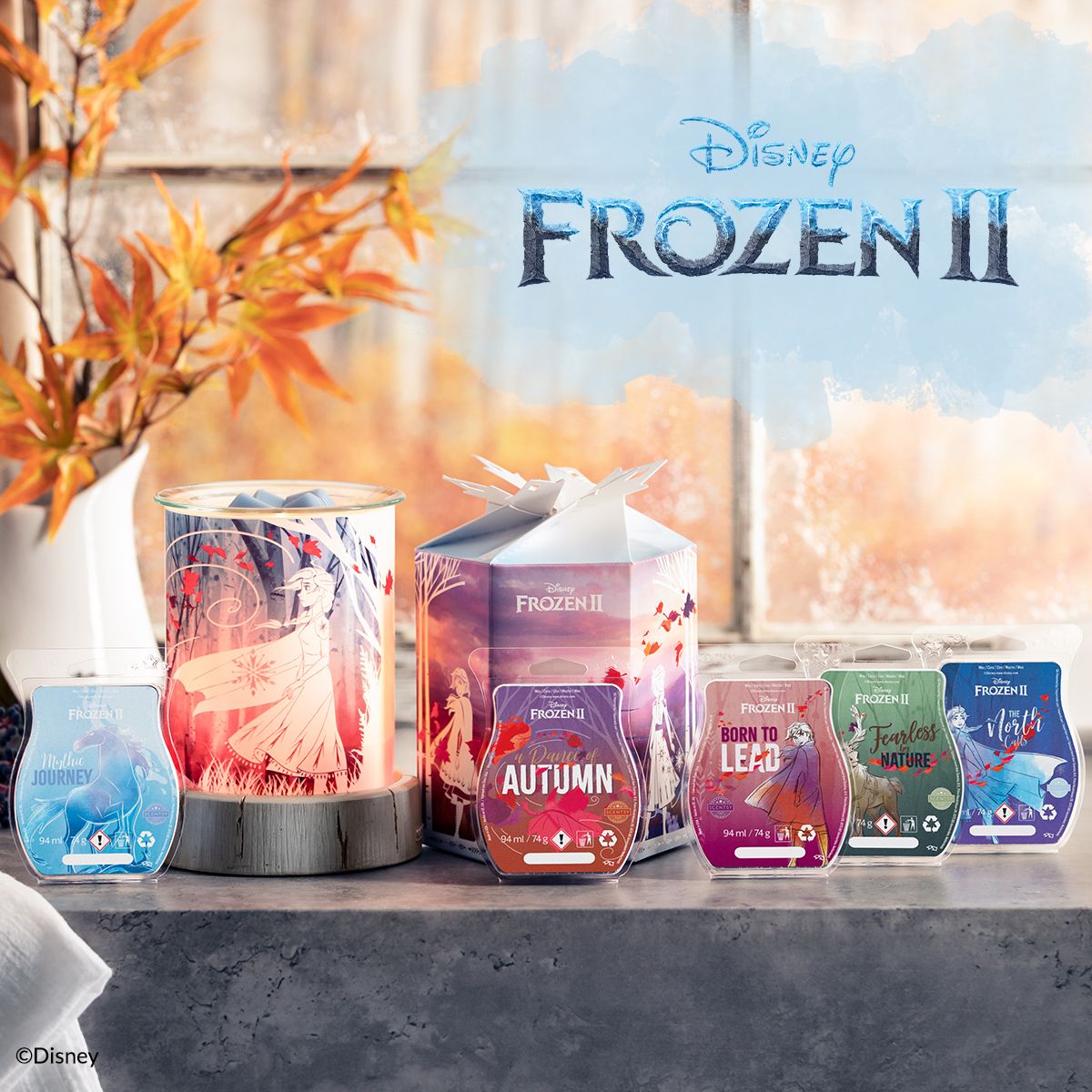 Frozen 2 on sale from November 29th while limited supplies last! Our Disney Frozen 2 Scentsy Warmer & Wax collection featuring five new Scentsy Bars and the exclusive Reveal Your Destiny Scentsy Warmer go on sale between 5.30pm - 6.30pm November 29th 2019. These sought after Scentsy products won't be around for long, if you love them grab then while you can while limited supplies last.
Frozen is the No. 1 animated film of all time, and its sequel promises to be even more epic than the original. Inspired by the adventurous spirit of Frozen 2, our newest additions to The Disney Collection are an experience you won't want to miss!
Your destiny awaits with our new Frozen 2 Wax Collection (featuring five new Scentsy Bars!) and the exclusive Reveal Your Destiny – Scentsy Warmer. (This Scentsy Warmer is an electric plug in warmer designed to gently warm scented wax, safe and wick free using no wick or flame! This two in one warmer can be used as a lamp and/or a candle warming system with gorgeous illumination from a bulb inside of the warmer.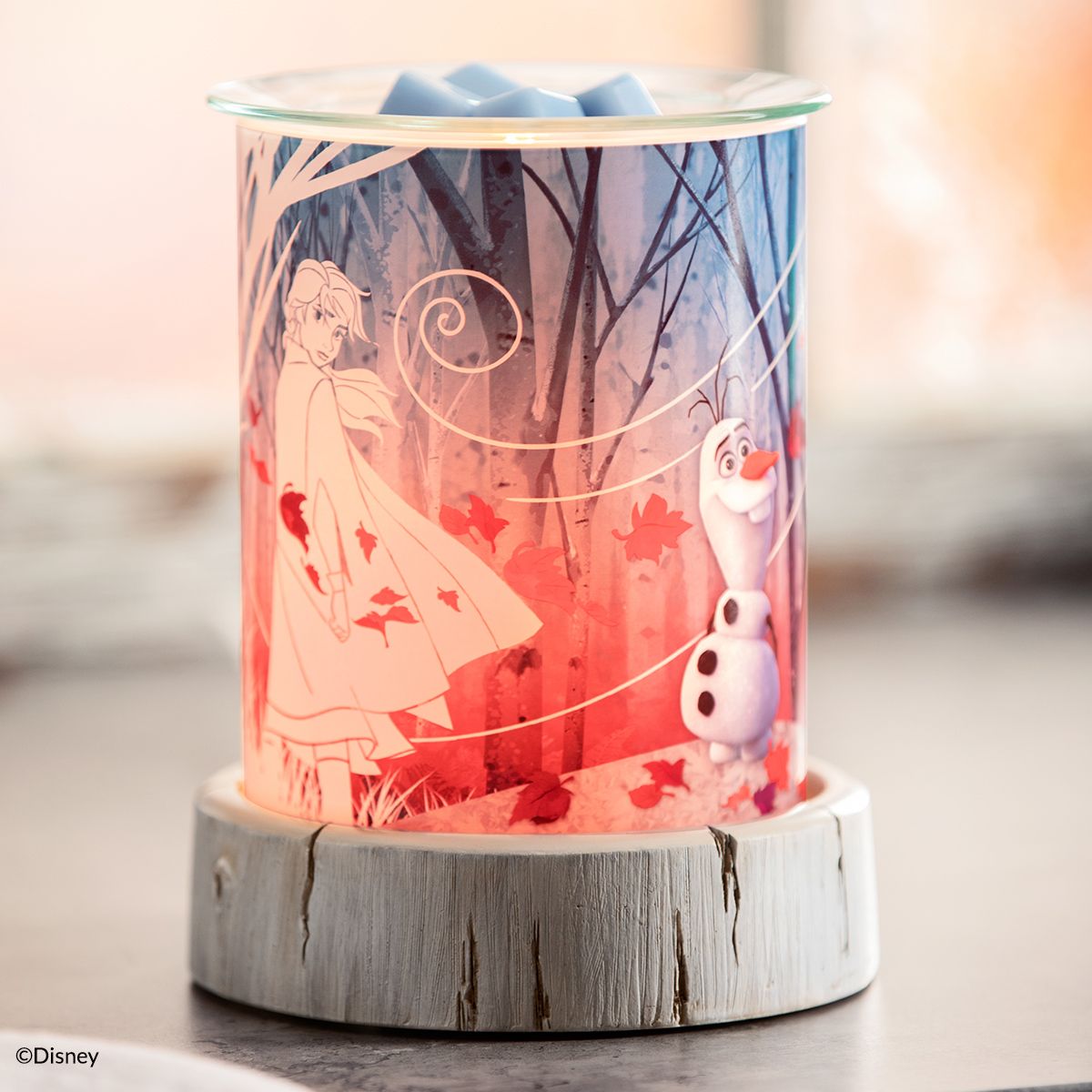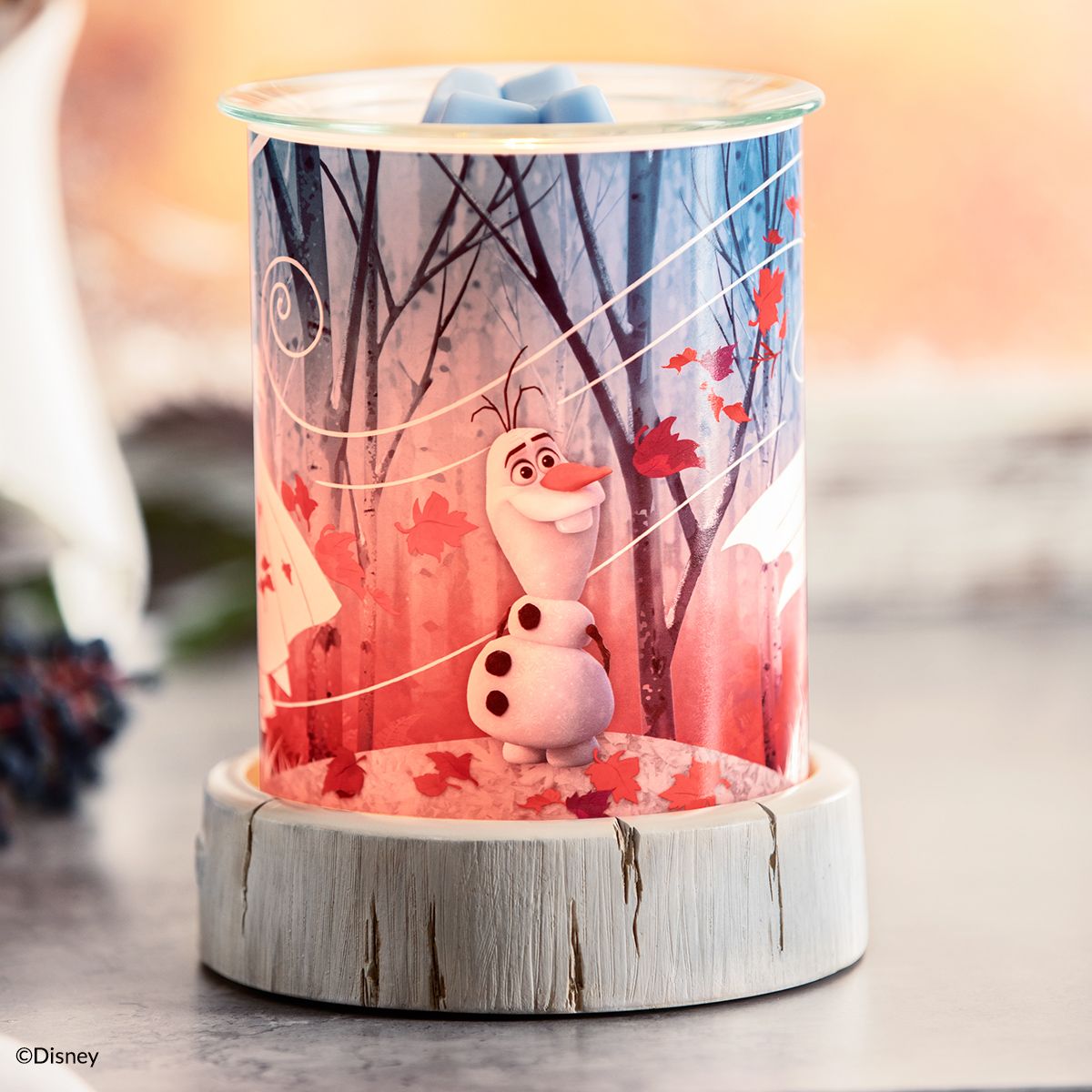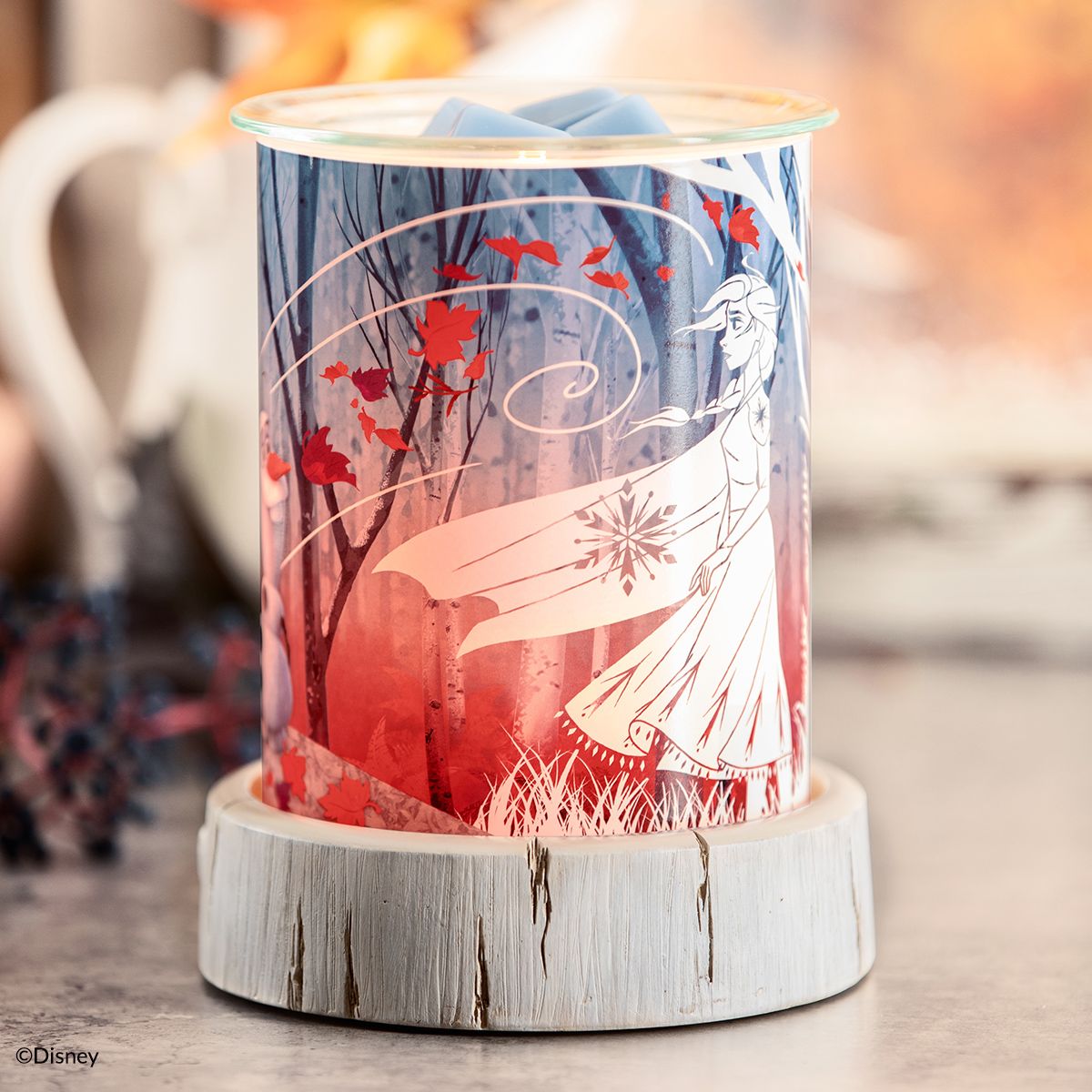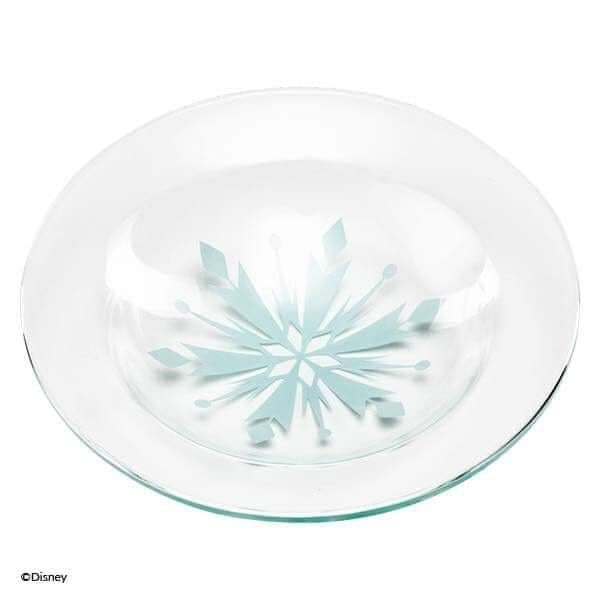 A beautiful warmer! The Reveal Your Destiny – Scentsy Warmer pairs perfectly with the wax collection. Autumn leaves swirl across a wooded landscape and beloved Frozen 2 characters, including everyone's favorite snowman, Olaf. Graphic silhouettes of Anna and Elsa illuminate when lit, a birch-designed base completes the forest feel, and a snowflake adorns the dish for a finishing touch.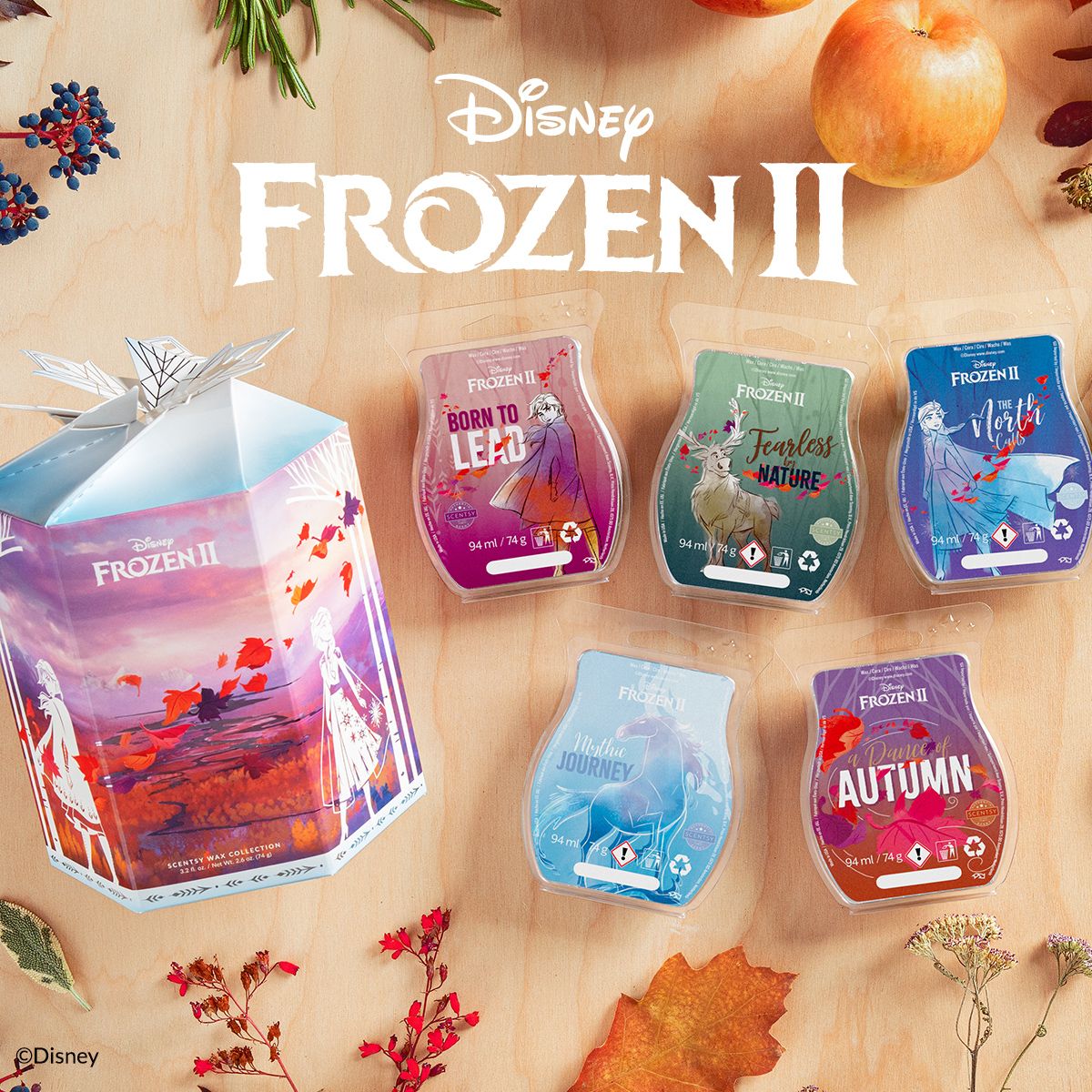 Reveal Your Destiny – Scentsy Warmer, £67 (€81)
The complete Frozen 2 Wax Collection for £34 (€41)
Individual Frozen 2 Scentsy Bars for £8 (€9.50) each
Gorgeous packaging! The wax collection comes in a stunning, display-worthy decorative box that features rich illustrations, metallic accents and embossed autumn leaves. To top it off, the box cleverly folds to form a snowflake on top. You and your customers will love discovering all the magical details in the artwork.
Wondrous fragrances! All five scents were individually crafted to capture the essence of the Frozen 2 characters they represent:
The North Calls (Elsa): An empowering mix of berry and grapefruit, lily of the valley and a touch of marine urge you to discover the truth.
Born to Lead (Anna): Find the strength inside you with a daring mix of orange and melon emboldened by vanilla.
Fearless by Nature (Sven): Brave the journey with unwavering loyalty, traversing wildflowers and sage as you navigate the woods.
Mythic Journey (The Nokk): Get swept away by enticing black currant and autumnal pear over salty ocean waves.
A Dance of Autumn (Wind Spirit): Fresh notes of apple float on the wind through forest woods, conjuring the spirit of swirling leaves.
PLEASE NOTE These FROZEN 2 products don't have to be purchased in a full bundle you can pick and choose products, choose from our Frozen warmer, our full FROZEN 2 wax bar collection set, single FROZEN 2 wax bars (8 cubes/melts per bar) or the full set of FROZEN WAX GIFT SET COMPLETE WITH THE FROZEN WARMER.